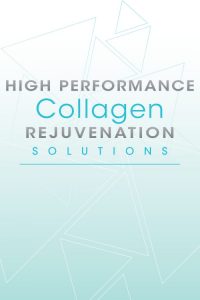 New technology and products come out every day promising the secrets to the fountain of youth, so it's vital to do your research and know what each treatment does in order to make an educated decision on the right products and procedures when treating age related skin conditions especially for collagen compromised skin. True anti-aging treatments (in order to be worth their weight) must stimulate collagen production, in order to make skin look plump, smooth and young again.
Many clinical skin care specialists believe that some degree of laser resurfacing or deep chemical peels are the most effective treatment for collagen stimulation to reverse the signs of aging. While we can attest to some remarkable results with those treatments we are also big advocate of a skin rejuvenation technique called Micro Needling as a healthy collagen boosting alternative.
First what exactly is Micro Needling?
The principle of skin needling is to stimulate the body's own production of collagen. Dermal Micro Needling involves the use of a sterile roller comprised of a series of fine, sharp needles to puncture the skin or a needling pen. The needling device is rolled or stamped over the surface of the skin to create many microscopic channels deep into the dermis of the skin, which stimulates your own body to produce new collagen.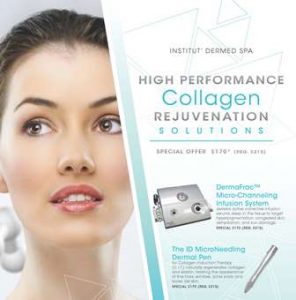 This treatment improves your skin by inducing the increased production of collagen, facilitating natural repair and growth, making the skin stronger and thicker. The new collagen can fill depressed scars and wrinkles from the bottom up lifting the depression area so that it becomes level with the surrounding skin. This process takes 2-3 months to produce visible results and can also help thicken thinner fine skin types.
Micro Needling has several advantages over other collagen boosting alternatives. The most important one is that the epidermis, the surface layer of the skin that is your natural skin protection barrier, remains intact! While the channels created by the needling in the epidermis have closed within hours, underneath a new collagen-structure is starting to form.
Micro Needling has been used successfully to treat fine lines, wrinkles, lax and sun-damaged skin; to reduce the appearance of stretch marks; to improve acne ice pick scars; and to induce hair re-growth. It has also been used to tighten skin. The advantages of this procedure are that the skin becomes thicker with more than a great increase in collagen deposition.
Micro Needling is a treatment to deliver results. You may feel some pressure and a slight prickling as the needles roll over the treatment area. In medical needling cases a topical anesthetic is applied prior to your procedure so there is minimal discomfort. After treatment your skin may exhibit a mild redness, which can last a few hours and the skin may be slightly sensitive. To protect and soothe the skin, enhancing protective cream is recommended for the first 24 to 48 hours as a home care regimen.
After a treatment mineral makeup may be used on the treated area face after 48 hours, though just keeping the skin moist often looks better and assists in faster healing time. It is important to protect the new skin from the sun by using a broad spectrum sunscreen daily.
Our expert aestheticians have reduced acne scarring, wrinkles and blemishes with micro-needling. If you would like to learn more about the procedure and what results you can expect stop by Institut' DERMed Spa in Buckhead for a complimentary consultation.