Clinical Skincare Facial Treatments, Institut' DERMed MedSpa, Atlanta, GA.
Wish you could take years off your appearance? While there may not be a mythological Fountain of Youth, at Institut' DERMed there are non-surgical skin rejuvenation treatment options that are safe and effective for revealing fresh new skin with improved texture and color.
The Institut' DERMed Spa Facial Consultation
Your facial session will begin with a thorough skin analysis by an Institut' DERMed Certified Skincare Specialist to discuss your concerns. You will be educated about your skin type and condition and each facial treatment will be personally customized to best address your special needs. We will explain each step of your treatment and teach you how to extend professional results at home. Expect to see dramatic results from our exclusive professional products and techniques.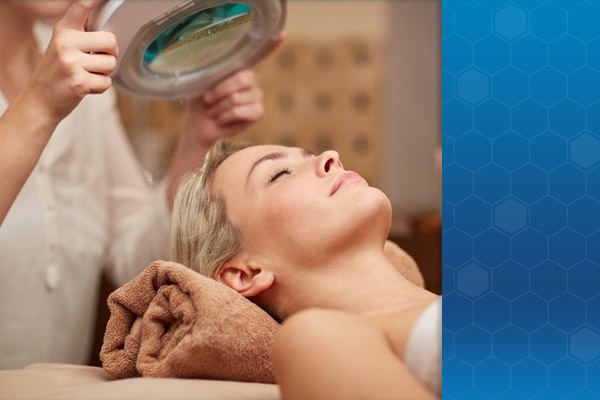 Institut' DERMed Level 101 Infusion Facial Treatments
Each Infusion Facial Treatment is customized to your skin's needs and targets clogged pores for clarifying skin, brightens for a more even skin tone and counteracts environmental impact diminishing the signs of prematurely aged skin and prolonging your youthful appearance.
Institut' DERMed Level 201 Advanced Peels
Stimulating the epidermis to release dead, damaged skin cells reduces the appearance of skin imperfections while simultaneously building stronger, healthier skin collagen and elastin structures.
Institut' DERMed Level 201 Advanced Facial Treatments
You can really benefit from exfoliating skin cells and accelerating skin cell turnover by working deeper in the epidermal layer to give you the results that you are seeking to correct problematic skin conditions.
Level 201 Advanced Facial
Institut' DERMed Intensive Level 301 Peels
Intensive Level 301 Peels contain concentrations of acids that are more efficacious and accelerate treatment results.
Intensive Level 301 Peels
Institut' DERMed Level 301 Transforming Facial Treatments
Formulated specifically to target wrinkles and loss of skin tone due to the weakening of collagen and elastin fibers, pigmentation issues, excessive oil and acne breakouts.
Level 301 Transforming Facial Treatments
Dermaplaning
Dermaplaning is a simple and safe mechanical method of exfoliation which helps to remove dead skin cells and vellus hair to give your face a brighter complexion. Add-on to any facial $75
LED Light Rejuvenation
Red Light stimulates collagen production, reduces skin redness and helps to penetrate products formulated for deep hydration. Blue Light suppresses bacteria and reduces acne breakouts.
MicroCurrent Facial
Non-surgical, non-invasive Facial Contouring – shapes the neck and jawline with electro muscle stimulation to contour and tone these problematic areas.
Thermatouch
ThermaTouch is a quick treatment that uses a tiny, sterile probe to remove skin tags and eliminate broken capillaries, cherry angiomas, and other small blemishes on the skin.
INTRAcel Fractional RF Microneedling, FRM™
FRM monopolar mode for the deeper layers, FRM Bipolar mode for the papillary dermis, SRR Superficial Mode for superficail non-ablative treatments and T-Mode -Topical Non-Rf Mode – for conjunction with topicals; No other system can offer the range of power, modalities, features and benefits of the INTRAcel.
DermaFrac™
Micro-Needling is a skin rejuvenation method that creates microchannels in the skin in order to correct various skin conditions such as acne scarring, aging skin, fine lines, wrinkles and hyperpigmentation.
Dermal Pen
The Dermal Pen is an automated Micro Needling device to improve your skin by facilitating natural skin repair and collagen and elastin production.
Micro Needle Roller Treatments
The micro needle roller (also called derma roller) is a small hand-held rolling device which has micro surgical steel needles that reach the inner surface of the skin to promote skin repair from the inside out.
Hydra Facial
The Hydra Facial is a moisturizing skin resurfacing system that exfoliates while infusing specific serums for deep cleansing and correction of age related skin conditions.
| Add on Lymphatic Drainage | $75 |
| --- | --- |
| Add on Crystal Free Microdermabrasion | $75 |
RadioFrequency (RF)
Radiofrequency energy or light energy heats the deeper skin layers to boost collagen production and facilitate skin tightening for your face, neck and décolleté.
Questions?
Email our Client Relations Manager Alli Kim: akim@idermed.com or call us at 770-454-7788