Institut DERMed Product Ingredient Glossary
A complete list of Institut DERMed Clinical Skincare product ingredients is provided below. Just click on any letter for more information.
Our skincare solutions contain only the highest quality ingredients that are backed by scientific data to support our skin benefit claims.  We believe in educating all of our customers on the unique benefits of each individual ingredient so that you may understand better why a particular product was recommended for your skin type and conditions.
From the first time you apply our unique skincare formulations on your skin you will realize that these skincare products are like nothing you've ever used before.
We source organic plant based skincare ingredients. While we always aim for consistency and perfection for every batch, mother nature likes variety and for this reason skincare product color, texture and other traits may vary from time to time, but be assured that the potency and efficacy is not changed.
We manufacture our skincare products in an FDA registered and cGMP Certified laboratory to guarantee our skincare product formulations are fresh and pure with NO harmful agents such as: parabens, phthalates, sodium laurel sulfate, harsh chemicals, artificial fragrances, colors or useless fillers added.
Institut' DERMed skincare products are CRUELTY free and PETA Certified! We only use skincare product ingredients that have never been tested on animals.
Enjoy our Institut' DERMed Ingredient Glossary, we have put together a comprehensive list designed to help you learn more about your skincare products, what the ingredient does and how it works in your skin.
A
Acacia Senegal Gum
Herb that can have anti-inflammatory properties, but is used primarily as a thickening agent.
Acetyl Dipeptide-1 Cetyl Ester
Is an active cosmetic ingredient that is used to reduce fine lines, as well as to calm and sooth the skin. It provides.
Acetyl Tributyl Citrate
An elongation of the Argireline® hexapeptide, this ingredient helps to reduce the depth of wrinkles on the face caused by the contraction of the facial expression muscles, especially in the forehead and around the eyes.  The ingredient competes for the vesicle that releases neurotransmitters, and muscle contraction is interfered with, thus helping to prevent the formation of lines and wrinkles.
Acrylamide
A colorless crystalline solid that readily forms water-soluble polymers.
Acrylates/C10-30 Alkyl Acrylate Crosspolymer
This is used as an emulsion stabilizer as well as an aqueous or non-aqueous viscosity increasing agent.  It is a thickener specially designed for thickening surfactant systems and has excellent thickening efficiency and suspending capability, long viscous flow and sparkling clarity in gel systems.  It is specifically designed to make dispersions in water less susceptible to lumping and easier to pump and handle due to its low dispersion viscosity before neutralization. Aqueous dispersions of this thickener are, therefore, easier to prepare at higher polymer solids.
Acryloyldimethyltaurate Copolymer
It is a gelling agent that thickens, emulsifies, and stabilizes products and solutions.
Albumen
A protein derived from egg whites, nourishing, firming.
Alcohol Denatured
It is used as a topical antiseptic, astringent and antibacterial, it is an ideal solvent: completely miscible with water, it will change the properties of the environment so that the formulator can incorporate active chemicals, otherwise insoluble, into the final product. A product with a certain amount of alcohol will not require preservatives because bacteria and fungi will not grow.
Algae Extract
Active substance used to normalize the skin's moisture content and provide suppleness to the epidermis.
Algin
Its derivatives are widely used as thickening, stabilizing, emulsifying, or suspending agents in industrial, pharmaceutical, and food products.
Allantoin
It has been known to enhance the efficacy and desirability by its active as a skin protecting, help to reduce skin irritation from environment and UV light.
Aloe Barbadensis Leaf Extract
Binds moisture to skin and also it's an anti-inflammatory, antioxidant, and antibacterial agent.
Aloe Barbadensis Leaf Juice Powder
Antibacterial agent best known for its softening and soothing benefits.
Alpha-Arbutin
Is a pure, water soluble, biosynthetic active ingredient used in most advanced whitening skin care products.
Althaea Officinalis (Marshmallow) Root Extract
It helps create a lighter complexion while fighting aging. This herb is used extensively for its anti-irritant action, but also has other cosmetic uses, such as possessing antioxidant properties.
Alumina
Is used as an abrasive, a thickening agent, and an absorbent in cosmetics.
Aluminum Oxide (Corundum Crystals)
A mild exfoliator that sloughs away dull skin cells, free pores of impurities and helps correct environmental damage.
Aluminum Starch Ocetenylsuccinate
An SPF enhancer, particularly when used in combination with titanium dioxide.  It is hydrophobic (lacking affinity for water) and can be used to reduce the feeling of greasiness in a product.
Aminoguanidine HCL
Inhibitor of protein glycation and Advanced Glycation Endproducts.
Aniba Rosaeodora (Rosewood) Wood Oil
Is regarded as a superior cell stimulant and tissue generator, which makes it a great ingredient to include in anti-aging skincare products and helps to regenerate and rejuvenate the skin.
Anthemis Nobilis (Chamomile) Flower Extract
Brewed from dried flower heads, soothes the skin.
Aqua
Water is a very special molecule, thanks to the special properties of the oxygen atom.  We are very used to seeing the chemical formula for water: H2O, indicating that the molecule has 2 atoms of hydrogen and one of oxygen.  Water from the tap contains salts (quality and quantity depend on the city where you live) and low concentrations of chemicals added to ensure that the water is free of dangerous microbes.  At home, we often use a variety of devices to remove from the water salts or chemicals that give an undesirable taste (or even smell).  Salts can be removed by desalting or distillation.  Most manufacturers use distilled water: the water is boiled and water vapor is condensed resulting in essentially pure H2O.  The salts and other impurities are left behind.
Arachidyl Alcohol
Waxy substance used as a thickening agent and emollient.
Arachidyl Glucoside
Glucolipid emulsifier from vegetable oils. It is also a stabilizer and it helps skin retain moisture.
Arginine (L)
Amino Acid, promotes healing and boosts collagen levels, improves immune function, detoxifies, prevents lipid peroxidation.
Aristotelia Chilensis Fruit Extract
It's the botanical name for maqui berry which is purple colored and found in the Patagonia region of South America. It has anti-inflammatory, antioxidant, anti-aging, anti-cancer, and natural COX-2 inhibiting activities.
Arnica Montana Flower Extract
Has been used for medicinal purposes since the 1500s.  Arnica flowers help speed the post-operative recovery process, reducing uncomfortable swelling and bruising and often post-operative pain.
Ascorbic Acid
Is a AHA that is found in citric fruit, helping the skin attract and hold moisture more effectively, it also exfoliate the surface dead skin cells and is a natural skin brightener and softener.
Aspalathus Linearis (Rooibos) Extract
It is used in some allergic skin conditions and is also used as a cosmetic ingredient.
Astaxanthin
Carotenoid pigment, potent antioxidant protecting against lipid peroxidation and oxidative damage, anti-inflammatory, protection against UVA and UVB light induced oxidative stress.
Astrocaryum Murumuru Seed Butter
Natural emollient for skin care and anti-aging.
Austrocaledonicum (Sandalwood) Wood Oil
Antioxidant properties, helps improve the skin's barrier function.
Avena Sative (Oat) Kernel Extract
The extract of the seeds of oats. Oat extract can have anti-irritant and anti-inflammatory properties.
Azelaic Acid
Inhibits tyrosinase activity to reduce pigmentation spotting, anti-bacterial, anti-free radical.
B
Beeswax
It will not cause a problem or clog the pores, but brings a host of very positive attributes, such as general healing and softening, as an antiseptic, and an emollient.
Benzyl Alcohol
Used as preservative with anti-bacterial qualities, pH adjuster, and solvent.
Bentonite
A mineral rich natural clay, absorbs excess oil and reduces surface shine, provides soothing and healing benefits.
Benzethonium Chloride
A preservative that works against algae, bacteria and fungi. In skin care preparations, it is safe for use at concentrations of 0.5 percent.
Benzoic Acid
A preservative primarily for use against molds and yeasts.
Benzyl Alcohol
A preservative against bacteria used in concentrations of 1.0 to 3.0 percent.
Beta-Glucan (D)
Ingredients used in anti-aging cosmetic to help reduce the appearance of the fine lines and wrinkles by stimulating the formation of collagen.
BHT
An anti-oxidant that also has preservative capabilities.
Biosaccharide Gum-1
Skin conditioning and humectant.
Bisabolol (L-alpha)
Is known to have anti-irritant, anti-inflammatory and anti-microbial properties.
Borago Officinalis Seed Oil
Contains potassium and calcium and it has emollient properties and is used in a "tea" for sore eyes.  Used in cosmetics as a skin conditioner.
Boric Acid
Is prepared from sulfuric acid and natural borax.
Brassica Oleracea Italicia (Broccoli) Extract
This fatty acid provides excellent oxidative stability and non-greasy moisturizing properties making a valuable emollient in cosmetics and personal care.
Bromelain
It is a crude extract from the pineapple that contains, among other components, various closely related proteinases, demonstrating, in vitro and in vivo, anti-edematous, anti-inflammatory, antithrombotic, and fibrinolytic activities.
Buddleja Davidii Extract
The extract contains the natural compounds including phenylethanoids, flavonoids, and chlorogenic acid that provide powerful ozone-protecting activity.   Buddleja extract has the capacity to reduce damage to DNA from UVB radiation, is an antioxidant, wound healing and antibacterial.  The extract also inhibits the production of melanin and dendrite growth, and produces the visible reduction of pigmentation.
Butylene Glycol
Butylene Glycol is used in cosmetics as a humectant to bind moisture and hold water to the skin. Alcohols are attracted to water; the smaller alcohols evaporate quickly, drawing water away from the skin, while larger organic alcohols do not evaporate as quickly and actually hold water to the skin.  Butylene glycol is rapidly absorbed through any tissue, including the skin.  The use of butylene glycol in cosmetics has been reviewed by the Cosmetic Ingredient Review of the Cosmetic, Toiletry and Fragrance Association (CTFA). That report concluded that Butylene Glycol was safe as presently used in cosmetics.
Butyrospermum Parkii (Shea) Butter
It softens and helps maintain moisture in the skin without greasiness. High in triglycerides, and vitamins A & E and the omega-6 essential fatty acid.
C
C12-15 Alkyl Benzoate
C 12-15 Alkyl Benzoate is a lubricant and emollient found commonly in many cosmetic formulations including skin, hair and bath products as well as cosmetics and lip products.  It is also used as a pigment wetter/dispersant to prepare dry pigments for ease of use in cosmetic formulas.  Non-comedogenic, non-sensitizing, non-toxic, and non-irritating, it is perfect for products meant for babies or for use on sensitive skin, can add shine to lip products and leaves a soft, silky after-feel in lotions and creams.
Caffeine
Alkaloid found in coffee, tea, and kola nuts. It in skin-care products it will reduce cellulite or puffy eyes.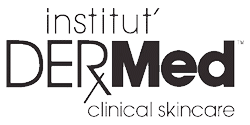 Calcuim Gluconate
Ordorless, tasteless, white crystalline granules, stale in air.  Used as a buffer, firming ingredient, sequestrant.  It is water soluble.  Also good for anti-inflammatory and healing agent when applied topically.
Calendula Officinalis Flower Extract
Anti-inflammatory agent, calming the skin.
Calophyllum Inophyllum Seed Oil
It is reputed to have wondrous wound-healing properties, as well as being a cure-all for almost every skin ailment you can think of, from acne to eczema to psoriasis, but all of the miraculous claims are hinged on anecdotal, not scientific, evidence. There's no harm in using this oil in skin care—like most oils, it is composed of phospholipids and glycolipids, and these are natural constituents of healthy skin and are good water-binding agents.
Camellia Oleifera (Green Tea) Leaf Extract
A strong anti-oxidant, contains vitamins, minerals and oils. It protects healthy cells and helps to repair damaged cells within the skin.
Camellia Recutita (Matricaria) Flower Extract
Derived from the chamomile flower, this extract provides a rich source of azulene, bisabolol and chamazulene which account for chamomile's antioxidant and anti-inflammatory properties. It is extremely soothing and beneficial for skin damaged by acne and excessive dryness. Blemishes are minimized with the use of chamomile and skin cell degradation is slowed, diminishing the appearance of wrinkles and fine lines.
Camellia Sinensis (Green Tea) Leaf Extract
Green tea extract contains high levels of polyphenols and is also a rich source of EGCG (an antioxidant), that's over 200 times more potent than Vitamin E in fighting free radicals and peroxidation. Is anti-bacterial and anti aging, anti-cancer.
Camellia Sinensis (Oolong) Leaf Extract
Is known to keep the skin healthy and radiant skin. It said to prevent wrinkles, dark pigmentation, liver spots, etc. and also skin diseases, like eczema.
Camellia Sinensis (Sencha Tea) Leaf Extract
Reduce the amount of free radicals in the body that contribute to the aging process. Naturally reducing those fine lines and wrinkles that make skin appear older. Antioxidants in tea have been shown to help repair damaged and inflamed skin.
Camellia Sinensis (White Tea) Leaf Extract
Comes from the delicate buds and younger leaves of the Camellia sinensis tree, it contains a different proportion of the antioxidant polyphenols (most notably catechins) that give white and green teas their much purported health benefits. It can be effective at preventing and reversing the formation of wrinkles by supporting the skin's collagen and elastin network.
Cananga Odorate (Ylang Ylang) Flower Oil
Fights skin irritations and boils.
Caprylic/Capric Triglyceride
Highly refined triglyceride oil, increases the skins permeability to promote penetration of actives, improves barrier function, and restores moisture content.
Caprylyl Glycol
Skin-conditioning agent that may be plant-derived or synthetic. Often used as part of a preservative blend with phenoxyethanol and chloroxylenol, two preservatives that meet current global regulations.
Carbomer
Is to act as an emulsion stabilizer and to adjust viscosity. It can therefore also be classed as a thickening agent. Although it can be used in any type of cosmetic product, it is very often found in gel-like formulas.
Carica Papaya (Papaya) Fruit
This fruit contains the enzyme papain, which has wonderful exfoliating properties – removing dead skin, and specifically damaged skin. It helps reduce and attenuate freckles or brown spots due to exposure to sunlight, smoothing the skin and creating a healthier looking skin. Not only does it have great antibacterial and wound healing abilities but is also extensively used in wound care  and is of particular help in removing damaged and dead skin.
Carmine
It is an aluminum and calcium salt of carminic acid. It is one of the most ancient natural dyes, derived from the shells of the female insect Coccus Cacti.
Carrageenan
A very common thickener that, in its sodium salt form, has jellifying properties.  Is a polysaccharide of red algae origin with a seaweed-like odor and is considered non toxic.
Cedrus Atlantica (Cedar) Bark Extract
Antiseptic, sedative and astringent properties.
Centella Asiatica (Gotu Kola) Extract
Used for its firming benefits as well as increasing cell proliferation.
Ceramide 3
Naturally occurring skin lipids (fats) that are major structural components of the skin's outer structure. Adding ceramides to skin-care products can help to restore the skin's barrier system.
Cetaryl Alcohol
Is not an "alcohol"; it is a softening agent and emulsifier from coconut. Helps bind natural oils and humectants.
Ceteareth 20
Used for their emollient, emulsifying, antifoaming, and/or lubricant properties in cosmetic formulations. Ceteareth is obtained from a combination of cetyl alcohol and stearyl alchol.
Cetearyl Glucoside
Made from cetearyl alcohol and glucose and used as an emulsifier in fragrances, cleansers, body and hand preparations.
Cetearyl Olivate
It is a self-emulsifier giving liquid crystal structure. Liquid crystal structure stabilises the emulsion and also helps reduce trans-epidermal water loss.  Sorbitan stearate is an emulsifier that is used in many moisturizers and bath oils. It helps blend water- and oil-based ingredients; in particular it solubilises essential oils in water.
Cety Alcohol
An emollient and emulsion stabilizer used in many cosmetic preparations.
Chamomilla Recutita (Matricaria) Extract
Is another variety of chamomile that is strong anti-inflammatory and anti-bacterial.
Chlorella Vulgaris Extract/Lupinus Albus Protein Ferment
A bio-ferment which supports the natural function of the skin.
Chlorophyll (L)
Green pigment found in most plants used as a natural colorant, has antioxidant and anti-inflammatory properties.
Cholesteryl Nonanoate
Is an ester of cholesterol and nonanoic acid. It is a liquid crystal material forming cholesteric liquid crystals with helical structure. It forms beautiful spherulite crystals.
Cholesteryl Oleyl Carbonate
Is an organic chemical, an carbonate ester of cholesterol and oleyl alcohol with carbonic acid. It is a liquid crystal material forming cholesteric liquid crystals with helical structure. It is a transparent liquid, or a soft crystalline material with melting point around 20 °C. It can be used with cholesteryl nonanoate and cholesteryl benzoate in some thermochromic liquid crystals. It is used in some hair colors, make-ups, and some other cosmetic preparations.
Cholesteryl Stearate
Is an ester of Cholesterol and stearic acid.  Function in skin care is emollient, emulsifying, skin conditioning, viscosity controlling and is capable of holding in solution.
Cholic Acid (D)
A colorless or white, crystalline powder that occurs in the bile of most vertebrates and is used as an emulsifying ingredient in dried egg whites and as a choleretic to regulate the secretion of bile.
Chondrus Crispus (Carrageenan)
A gel-forming polysaccharide found in the "red algae" seaweed known as "Irish moss". It is a very soothing natural emulsifier, high in sulfur and extremely nourishing to the skin.
Chrysanthemum Parthenium (Feverfew) Extract
Used for its esters and borneol as a counterirritant.  It is claimed to relieve the pain and swelling caused by insect bites.  Feverfew is a perennial, herbaceous plant.
Chysin
A naturally occurring isoflavone that is extracted from plants, most often from the passiflora caerulea (blue passion flower). This ingredient is mostly used as a skin conditioning agent, anti-inflammatory and potential anti-oxidant.
Cinnamomum Camphora (Camphor) Bark Oil
Has a strong penetrating fragrance, a pungent bitter flavor, and feels cool on the skin like menthol, though it also has irritating qualities as well as a numbing effect. Scientific evidence has confirmed that chemicals in the plant have value in antiseptics and medications for treating diarrhea, inflammation, itching, and nervous conditions.
Cinnamomum Cassia (Cinnamon) Leaf Oil
Is warm and stimulating, yet has strong anti-inflammatory properties and conditions the skin. The oil is considered an analgesic, antiseptic, antibiotic, astringent, and stimulating remedy. It has been used to treat infections, arthritis, and general aches and pains.
Citric Acid
Is an AHA that is found in citrus fruits. Citric acid increases the hyaluronic acid content in the dermis and epidermis, helping the skin attract and hold moisture more effectively; also exfoliate the dead surface skin cells and is a natural skin brighter and softener.
Citrus Aurantifola (Lime) Fruit Extract
An antiseptic essential oil that also provides a natural fragrance. Also a source of
Vitamin C.
Citrus Aurantifolia (Lime) Oil
It is helpful to clear oily congested skin and is also often used to help fight cellulite and remove the cottage cheese effect from the skin.
Citrus Aurantim Bergamia (Bergamot) Fruit Oil
Is used in many skin care creams and lotions which harness its cooling, refreshing nature. Ideally suited to help calm inflamed skin, and as such is contained in some creams for skin conditions such as psoriasis. It also has antiseptic properties which help ward off infection and aid recovery.
Citrus Aurantium Amara (Neroli) Oil
Primarily used in perfumery.  Its botanical properties in skin care are considered ant-inflammatory, antibacterial, antispasmodic, and sedative, making it suitable for sensitive, delicate skin.
Citrus Aurantium Dulcis (Orange) Fruit Extract
This fruit extract contains volatile chemicals responsible for its characteristic aroma, as well as D-limonene, lutein, myrcene, naringin, beta-carotene that provide anti-oxidants and antibacterial properties.
Citrus Aurantium Dulcis (Orange) Peel Oil
A natural fragrant essential oil excellent for use on sensitive, irritated skin.
Citrus Grandis (Grapefruit) Peel Oil
Is antiseptic, astringent, a detoxifying agent, and it fight water retention. It is very effective in fighting bacteria and beneficial oil in the treatment of acne.
Citrus Medica Limonum (Lemon) Fruit Extract
A natural source of Vitamin C and antioxidant bioflavonoids. Protects skin against damage from reactive ozone. Used as an anti-inflammatory.
Citrus Medica Limonum (Lemon) Peel Oil
Lemon Fruit Extract contains limonene, alpha-phellandrene, bergapten, citronellol, citral, citroptene that act as bactericides, antiseptics, fungicides, antivirals and anti-oxidants. High in Vitamin C, the oil also provides anti-oxidant and antibacterial properties to skin care products.
Citrus Paradis (Grapefruit) Peel Oil
Grapefruit oil relieves congested and oily skin, having a toning effect on both skin and tissues. It assists the removal of toxic wastes from the body's cells and helps regulate the balance of water in the tissues. In addition, astringent, antibacterial and antimicrobial properties have been reported for grapefruit oil. Notable constituents of Citrus Paradisi Peel Extract include limonene, paradisiol, neral, geraniol, citronellal and citral.  An offspring of citrus, originally from Malaysia and south east Asia (where it still grows wild), known as the pummelo or shaddock. In 1823 the first grapefruit were taken to Florida for cultivation. The common grapefruit of Florida groves is considered Citrus grandis and the first commercial grove was established about 1890.
Citrus Reticulata (Tangerine) Leaf Oil
Antiseptic, and is used to help with stretch marks, increasing circulation and reducing fluid retention.
Citrus Sinensis var. Sanguina (Blood Orange) Oil
Anthocyanins provide potent anti-oxidants to compliment the high levels of Vitamin C found in all citrus fruits.
Citrus Tangerina (Tangerine) Peel Oil
Has botanical properties smilar to those of an orange, though with greater antispasmodic and sedative properties.  Its fragrance, reminiscent of bergamot, is sweeter than that of an orange.
Coca-Caprylate/Caprate
A light and cosmetically elegant emollient obtained from vegetable sources.
Cocamidopropyl Betaine
It is a synthetic surfactant derived from coconut oil and dimethylaminopropylamine. Also an emulsifying agent and thickener in cosmetics.
Cocamidopropyl Hydroxysultaine
It is a synthetic amphoteric surfactant from the hydroxysultaine group and found in many personal care products.  It has uses as a foam booster, viscosity builder, and an antistatic agent. Also it is a cheap and very effective foaming agent.
Coriandrum Sativum (Coriander) Fruit Oil
Used in the appropriate mixture and dosage, it can work with other natural oils and extracts as a preservative.  It also serves as a deodorant.  Coriander oil is produce from the distillation of the fruit (the so-called seeds), which contains about 1 percent of volatile oil, the active constituent.  The fruit also contains malic acid.  Coriander oil can cause allergic reactions.
Crocus Chrysanthus Bulb Extract
Growth factors enhances the synthesis of collagen and elastin in the dermis.
Cucumis Sativus (Cucumber) Fruit Extract
Anti-inflammatory and soothing properties.
Cucumis Sativus (Cucumber) Oil
Cools and refreshes, has been shown to be moisture-binding, moisture-regulating with softening properties.
Cucurbita Pepo (Pumkin) Seed Oil
It is a highly nourishing and lubricating oil, and is useful for all skin types. It is especially good if used to combat fine lines and superficial dryness and to prevent moisture loss.
Curcuma Longa (Tumeric) Root Extract
It is said to improve the skin and is touted as an anti-aging agent and currently used in the formulation of some sunscreens. Also has anti-oxidant and skin-lightening properties, and might be used to treat skin inflammations, making these compounds useful in cosmetics formulations.
Cyamopsis Tetragonoloba (Guar) Gum
It is sourced from the seeds of the guar plant and used as a thickener, protective colloid in Skin care products, creams and lotions.
Cyclohexasiloxane
A Silicone-based emollient.
Cyclopentasiloxane
Provides a silky, smooth feel to skin care products, and is considered a noncomedogenic emollient.  This is a form of silicone that can deliver active ingredients and also serve as a vehicle for delivering fragrance.
Cymbopogon Schoenanthus (Lemongrass) Oil
Used in perfumes, especially those added to soap.  It is the volatile oil distilled from the leaves of lemon grasses.
D
D-alpha-tocopherol
This is the natural, chirally correct form of Vitamin E. It is an anti-oxidant that stimulates the immune system. The ozone present in polluted air decreases Vitamin E content in the stratum corneum, accelerating oxidation and destruction of membrane lipids, which in turns causes skin problems. This is why it is important to apply D-alpha-tocopherol topically to replenish the Vitamin E lost by the action of ozone on skin. It is worth noting that other, non-chirally correct forms of this chemical can cause allergenic reactions.
Daucus Carota Sative (Carrot) Seed Extract
It has regenerating and toning effects, which is excellent for mature and congested skin. Rich in vitamin A, with a revitalizing effect. Also thought to be moisturizing, cleansing and possess antioxidant qualities.
Decyl Glucoside
Derived and then synthesized from things like Lichen Succinate (from arctic moss), and Coconut Glycine.
Dehydroacetic Acid
A preservative with low sensitizing potential.  This is a week acid used as a fungi-and baceteria-destroying agent in cosmetics.  The presence of organic matter decreases its effectiveness.  It is not irritating or allergy causing when applied on the skin.
Deinozied Water
Filtered water used in cosmetics. All water used in cosmetic formulations goes through this process to remove components that could interfere with a product's stability and performance.
Deoxycholic Acid
It is used as an intermediate for the production of corticosteroids, which have anti-inflammatory indications.
Deuterium Oxide
Heavy Water(D2O), heavy molecular weight delivers moisture deep into skin, prevents trans-epidermal water loss, resistant to free radical transportation, hydrating.
Dextran
White or yellow powder produced form starch and used as a diluting ingredient for dry extracts and emulsions and as a thickener in cream and liquid cosmetics.
Diazolidinyl Urea
An antiseptic and deodorizer.  It is also broad-spectrum preservative against baceteria and fungi.  Generally, it is used in concentrations of 0.03 to 0.3 percent.  It has been found that diazolidinyl urea for people for sensitive or allergic to formaldehyde.
Dicaprylyl Ether
A fast spreading emollient with a dry skin feel, hydrolysis stable, suitable in wide pH ranges.
Dimethicone
It was originally used for its waterproofing properties in barrier creams, however as little as 2% – 3% added to skin care products greatly improved the feel of creams and lotions, reducing tackiness and improving slip. It is used as a skin protectant and moisturizer and is tolerated by even the most sensitive skins. It has filming action on the skin surface which helps slow down moisture loss and leaves a smooth feeling without feeling either stickyor oily. Importantly, is increases linking of Hyaluronic acid and Mucopolysaccharides to protein in connective tissue and skin.
Dimethyl Isosorbide
A humectant.  Gives a velvety feel to skin. Used as a replacement for glycerin in emulsions, ointments, embalming fluid, mouthwashes, dental creams, and various cosmetic creams.
Dimethylacrylamid/Acrylic Acid/Polystyrene Ethyl Methacrylate Copolymer
For dermal active delivery and enhanced moisturization.
Dimethymethoxy Chromanyl Palmitate/ Acrylic Acid/ Polystyrene Ethyl Methacrylate Copolymer
A delivery technology used to maiximized efficacy and hydration.  This ingredient is a non-comedogenic polymer that balances potential dryness from any other ingredient, and services to deliver the peptide over 24 hours.
Dimthyl MEA
DMAE or Dimethylaminoethanol, a naturally occurring substance that facilitates the synthesis of acetylcholne, provides skin tightening and firming effects.
Dipeptide-2
Improves lymphatic circulation and affectively remove toxins in the skin.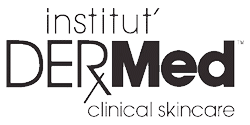 Disodium EDTA
A preservative used in concentrations of 0.1 to 0.5 percent.
Disodium Laureth Sulfosuccinate
A very mild surfactant, appropriate for baby and child care products.  It reduces the irritation properties of high-foaming surfactants when used in the same product formulation.
Distilled Water
Supercritical distillation and Fullerene filtration make this the "hungriest" and purest water on the planet.  Holds and delivers more ingredients! It is also more expensive than purified water, or de-ionized water.
E
Elaeis Guineensis (Palm) Oil
It has a high vitamin A and vitamin E content. These first serve as a powerful source of anti-oxidants which fight free radicals that cause damage to the skin; more over it can repair damage that has already done to the skin, and prevent further damage. Also it serves a great solution to heal old scars like acne, and even stretch marks, leaving your skin looking fresh and young. Over time, using regularly people who suffer from skin diseases such as psoriasis and eczema will find relief.
Epilobium Angustifolium Flower/Leaf/Stem Extract
It is an extract of the flowers, leaves and stems of the fireweed plant, Epilobium angustifolium. In cosmetics and personal care products, it is used as a skin-conditioning agent. Botanical and botanically derived ingredients used in skin care products are generally mild and safe.
Ethoxydiglycol
A solvent for essential oils, fragrance materials, and terpene oils.  It is used primarily in nail enamels and rarely in skin care products.  However, ethoxydiglycol is nonirritating, nonpenetrating, and noncomedogenic when applied to the skin.
Ethyhexyl Palmitate Tribenhenin
A complex that has been shown to plump lips by stimulating lip collagen.
Eucalyptus Globulus Leaf Extract
Possibly a mild astringent with antiseptic properties.  It may also act as an insect repellent.
Eucalyptus Globulus Leaf Oil
Described as having antiseptic, disinfectant, and blood-circulation activating properties.  It is also used as a fragrance.  Native to Australia, it was regarded as a general cure-all by the Aborigines and later by the European settlers. It has a long tradition of use in medicine, and is considered one of the most powerful and versatile herbal remedies.  It is said that eucalyptus oil's antiseptic properties and disinfectant action increases as the oil ages, and ozone is formed in it when exposed to air.  The most important constituent of the oil is eucalyptol.  The essential oil is obtained from eucalyptus leaves.
Eugneia Caryophyllus (Clove) Leaf Oil
Is used in various skin disorders like acne, pimples etc. It is also used in severe burns, skin irritations and to reduce the sensitivity of skin.
F
Foeniculum Vulgare (Fennel) Fruit Extract
A plant native to the Mediterranean, it is a very international herb. It contains moisturizing and antibacterial properties and anti-inflammatory, pain relieving (analgesic) and anti-oxidant properties.
Fragrance
Natural and synthetic fragrances are added to cosmetic formulation to make the product smell better.  Today, fragrances are added to achieve subtly communicated messages such as image, market positioning, and even performance.
Fructooligosaccharides (D-beta)
Helps to retain the ideal amount of moisture, and support the immune system. Moisturizing. Protective.
Fucus (Bladderwrack) Vesiculosus
Extract derived from seaweed; it can be an effective antioxidant and has water-binding properties for skin.
Fullerenes
Potent scavenging capacities against radical oxygen species and excellent potential as biological anti-oxidants made suitable active compounds in the preparation of skin rejuvenation cosmetic formulations.
Fumaric Acid
Naturally occurring acid that has been proven effective for systemic and topical treatment of severe psoriasis vulgaris. In small amounts it can be used as a pH adjuster in cosmetics.
Fungal Protease
Are important to the global carbon and nitrogen cycles in the recycling of proteins, and such activity tends to be regulated in by nutritional signals in these organisms. The net impact of nutritional regulation of protease activity among the thousands of species present in soil can be observed at the overall microbial community level as proteins are broken down in response to carbon, nitrogen, or sulfur limitation.
G
Gallic Acid
A potential bleaching agent.  Scientist are finding that gallic acid may serve as a skin lightening agent by inhibiting the action of the tyrosinase and peroxidase enzymes.  It is also incorporated into antiaging formulations giving them the ability to prevent mucopolysaccaride deterioration.
Gamma Amino Butyric Acid
It cannot penetrate the skin, but it stimulates gynostemma, a plant extract that can, to relax the muscles that cause wrinkles and creases.
Gastric Mucin Powder
Use as broad-spectrum anti-viral agents to supplement baby formula and for use in personal hygiene and other consumer products to protect against a range of viral infections.
Gluconic Acid
A chelating agent, pH adjuster, and humectant that gives a smooth feel to the skin.
Gluconolactone
It is a highly moisturizing polyhydroxy acid containing four hydroxyl groups.  It has multiple water attracting groups, which make it highly moisturizing and gentle to the skin, while also being an anti-oxidant which may help slow the aging process in the skin.
Glucosamine HCI (D)
From Chinese Foxglove, strengthens skin.
Glutathione
Chirally correct anti-oxidant from spinach and purslane.
Glycerin
Is an amino acid that has demonstrated antioxidant activity. It is found in a number of proteins and make up 35% of collagen, also used as a hydratorand skin conditioning agent.
Glyceryl Isostearate
An isostearic acid often incorporate into cosmetic formulations as an emollient.
Glyceryl Monostearate
Widely used in cosmetic formulations.  It functions as an emulsifying and solubilizing ingredient, dispersing agent for a wide variety of products. Employed in baby creams, face masks, foundation, and hand lotions.  Has little or no toxicity.
Glyceryl Stearate
Serves as an emulsifier. Glyceryl Stearate is seen as a beneficial ingredient in many health and beauty products.
Glycin Soja (Soybean) Oil
It is the oil obtained from soybeans by extraction or expression. It consists essentially of triglycerides of oleic, linoleic, linolenic and saturated acids.
Glycol Distearate
Glycol disterate is a common ingredient in shampoos and hair coloring agents.
Glycolic Acid
Is an AHA, that helps to break down the bonds between the cells and acts as a strong degreasing agent. Best used on very oily skin types. Overuse can cause dehydration and overproduction of sebum.
Glycosaminoglycans
It reduces the appearance of facial spider veins and protect against induced skin irritation.
Glycyrrhiza Glabara (Licorice) Root Extract
Skin brightening complex, balances uneven pigmentation and age spots.
Glycyrrhiza Inflata Root Extract
Anti-inflammatory properties without side effect. Protects the skin from UV rays and also useful in protecting the skin from environmental irritants and psychologically relieve stress, providing lighting and youthful skin.
Guaiazulene
It is a blue compound. Occurs naturally as a constituent of some essential oils, mainly chamomile and palo santo oils. It is also found as a pigment in soft corals. It imparts a color to cosmetics and personal care products.
H
Hamamelis Virginiana (Witch Hazel) Extract
Prevents dryness, tightens skin pores, enhances the skin's moisture.
Hedychium Coronarium (White Ginger) Root Extract
Is known for its heady, overpowering fragrance, and pure white flowers that resemble butterflies. The Dai people, who lived along the Mekong River, used white ginger as a home remedy for common complaints such as cold, headache and arthritis
Helianthus Annuus (Sunflower) Seed Oil
It improves barrier function and is an antioxidant and lubricant.
Hemoglobin
The red blood cells that carry oxygen from the lungs to the tissues where the oxygen is released.
Hesperidin Methyl Chalcone
Is an organic compound and is classed as both a ketone as well as a polyols and is used as an antioxidant.
Hexanoyl Depeptide-3 Norleucine Acetate
An encapsulated peptide that competes with the two natural proteins that contribute to the desmosome connection between cells, therefore weakening the snap-like connection and facilitating cell sloughing.
Hexylene Glycol
It is a solvent and viscosity agent used in many skin care products.  It is used to thin out heavy compositions and create a thinner, more spreadable product.
Hexylresorcinol
A pale yellow, heavy liquid that becomes solid upon standing at room temperature.  It has pungent odor and a sharp astringent taste, and has been used medicinally as an anti-worm medicine and antiseptic.
Honey
Used as coloring, flavoring, and emollient in cosmetics. The common, sweet, viscous material taken from the nectar of flowers and manufactured in the sacs of various kinds of bees.  The flavor and color depend upon the plants from which it was taken.
Human Oligopeptide-1 (Lab-derived EGF)
It promotes the growth of various cells, reduces skin wrinkles and repairs of damage from aging.
Hyaluronic Acid
A humectant that has the ability to transmit massive amounts of water into the skin (in the neighborhood of 1000 times its own weight) usually derived from rooster combs, but here is bio-tech derived.
Hydrocortisone
Used to decrease severe inflammation, as an adjunctive treatment for ulcerative colitis and proctitis, for shock, and treat adrenal insufficiency.
Hydrogen Peroxide
A bleaching and oxidizing agent, detergent, and antiseptic.  Generally recognized as a safe preservative, germ killer, and skin bleacher in cosmetics.
Hydrogenated Vegetable Oil
Widely used in moisturizing preparations, eye shadows, hair products, cold creams, night care preparations and cleansing lotions.
Hydrolyzed Actin
A protein in skin that is treated with acid, enzymes, or some other method of hydrolysis.  Used in hair and skin products as a conditioner.
Hydrolyzed Candida Saitoana Extract
It's an isolated and purified form of Candida saitoana, a fungi obtained from a fermentation process, which is designed to target proteasome and autophagic pathways, the skin's natural detoxification mechanisms.
Hydrolyzed Casein
It is used as an emulsifier in many cosmetics and in special diet preparations.
Hydrolyzed Glycosaminoglycans
It has hygroscopic properties and a small molecular structure that favors penetration into the outer epidermal layers.  This ingredient contains low molecular weight oligosaccharides and can be found in hydrating cosmetics.  Recommended for stress and aging skin.
Hydrolyzed Rice (Peptide) Protein
A vegetable protein that serves as a good moisturizing agent.  This is the hydrolysate of rice protein derived by acid, enzyme, or other method of hydrolysis.
Hydrolyzed Soy Flour
The hydrolysate of soy flour derived by acid, enzyme or other method of hydrolysis.
Hydrolyzed Soy Protein
It is one of the best skin care products available in the market. This cosmetic product offers the benefit of moisture retention; it is therefore, possible to overcome the problem of wrinkles with the usage of this product. Isoflavones present in hydrolyzed soy protein are responsible for preventing the aging that results from hormones. Health of hair can also be maintained with the use of this protein. Along with moisture retention, other benefits offer by hydrolyzed soy protein are that of improvement in texture and gloss; tensile strength of hair also is increased with the use of this hair care product.
Hydrolyzed Soybean Fiber
To boost collagen fibers and tone skin, and Vitamins A & E to improve elasticity and protect against free radicals.
Hydrolyzed Yeast Protein
To reduce sebum flow and normalize sebum production. Revitalizes with moisture and fights dryness.
Hydroquinone
Help to inhibit the melamin activity in the skin. HQ will also help to lighten existing hyperpigmentation, and the only ingredient approved by the FDA to be called a skin lightener.
Hydroxyethyl Arcylate
A polymer that functions as a stabilizer, thickening agent, and opacifying agent.
Hydroxyethylcellulose
Plant-derived thickening agent, typically used as a binding agent or emulsifier.
Hydroxypropyl Cyclodextrin
A carbohydrate compound used as a diluting ingredient for powders; used as a thickener in creams and liquids.
Hydroxypropyl Methylcellulose
Widely used ingredient in many hair and skin preparations as well as bubble bath and tanning preparations.
I
Illicium Verum (Anise) Oil
Anise star (or star anise as it is otherwise known) has stimulating and energizing properties having a particularly refreshing and stimulating action on the digestive and respiratory system when used in massage. It also has emotionally uplifting properties.
Iodopropynyl Butylcarbamate
Is used as a preservative in cosmetic formulations.
Isohexadecane
Is a branched chain hydrocarbon with 16 carbons; it is a component of petroleum; used as a skin-conditioning agent in personal care products
Isononyl Isononanoate
The ester produced by the reaction of nonyl alcohole with nonanoic acid
Isopropyl Palmitate
Widely used binder, skin-conditioning ingredient and emollient.  It is used in makeup, moisturizers, hair products, baby lotions, colognes, and manicuring products.
J
Jojoba Esters
An  emollient and skin-conditioning agent made from jojoba oil and jojoba wax.
Jojoba Wax PEG-120 Esters
Used as surfactants, cleansing ingredients, and solubilizing ingredients.
K
Kaolin
Tightens, purifies, absorbs excess sebum.
Kojic Acid
Is an antibacterial agent, and a tyrosinase inhibitor. This ingredient is very effective in lightening hyperpigmentation while not causing the irritation.
L
Lactic Acid
Is an AHA derived from milk, the ability to break down the bonds between cells to allow for easier exfoliation of dead surface cells, it also hydrates the skin. Lactic acid is an alpha hydroxyl acid that is native to the human body.
Lactobacillus/Pumpkin Ferment Extract
Exfoliates and smooths fine lines and softens skin.
Lanolin
An emollient with moisturizing properties and emulsifier with high water-absorption capabilites.Has been found to form a network on the skin's surface rather than a film as is the case with petrolatum. It ss a sheep's wool derivative formed by a fat-like viscous secretion of the sheep's sebaceous glands.
Lauramidopropyl Betaine
A widely variety of preservatives, surfactants, germicides, sanitizers, antiseptics, and deodorants used in cosmetics.
Laureth-3
A surfactant, detergent, and emulsifier used in cosmetic preparations.
Lauroamphocarboxyglycinate
An organic cleansing agent that removes oil and dirt, but can be slightly irritating to the skin.
Lavandula Angustifolia (Lavender) Oil
It is known as the most popular and versatile essential oil.  It is steam distilled.  It is highly regarded as an antispetict, anti-inflammatory, or as a lovely fragrance.
Lecithin
It is a waxy like ingredient derived from soybeans. It acts as an skin conditioning agents, emulsifier and thickening agent for both food and cosmetic products.  It is a safe and natural product.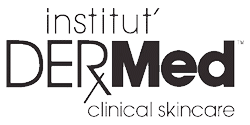 Lichochalcone
It's a chalconoid, a type of natural phenols. It can be isolated from root of Glycyrrhiza glabra or Glycyrrhiza inflata. It shows antimalarial properties in vitro.
Limnanthes Alba (Meadowfoam) Seed Oil
A family of North American herbs.  Has succulent leaves.
Limonene
Chirally correct form, protective, antioxidant.
Lithium Magnesium Sodium Silicate
A synthetic clay used as a thickener.
Liver Extract
Extract of bovine levers used in anti-wrinkle cream.  No known toxicity.
Lonicera Caprifolium (Honeysuckle) Flower Extract
The common fragrant tubular flowers, filled with honey, which are used in perfumes. No known toxicity.
Lonicera Japonica (Honeysuckle) Flower Extract
Contains antiviral, antibacterial, and anti-inflammatory constituents and has a multitude of uses.
Lycium Barbarum (Goji Bery) Fruit Extract
Helps in rebuilding the skin's extracellular matrix.  Anti-aging results can be seen by the reduction of lines and wrinkles in addition to an improvement in the skin's elasticity.  It is a rich source of vitamin C and many other health-promoting vitamins and minerals. Long revered for its longevity-enhancing effects, may support the health of the eyes, skin, and cardiovascular system.
Lycium Chinense (Goji Berry) Fruit Extract
Antioxidants have anti-aging properties and with such a high content of anti-oxidants (more than any other fruit, vegetable or food on the planet) it is the best possible answer for anti-aging. The Goji berries have come to be used in topical application cream and lotions and are an important constituent of several skin care products.
Lycopene
Is an antioxidant compound that gives tomatoes and certain other fruits and vegetables their color. Help protect from the damaging effects of environmental contaminants and UVA/UVB radiation responsible for photoaging and skin cancer.
Lysine HCI (L)
An essential amino acid isolated from casein, fibrin, or blood.  It is used to improve the protein quality of a product. No know toxicity.
M
Magnesium Aluminum Silicate
A thickener with texture modification and emulsion-stabilizing abilites, as well as astringent properties.  This is a refined and purified smectite clay.  It is noncomedogenic and nontoxic.
Magnesium Ascorbyl Phosphate
Is a water soluble derivative of vitamin C, it have the same potential as vitamin C to boost skin collagen, against fine lines, lightening pigmentation, and inhibiting melanin production.
Malic Acid (L)
Exfoliates sun-damaged skin from the surface skin layer.
Maltodextrin
It is a polysaccharide and carbohydrate derived from rice, corn, or potato starch. It has the ability to bind other compounds and stabilize formulas.  Also it serves a film former and suspending agent.
Malus Domestica Fruit Cell Culture Extract
Anti-aging active derived from plant stem cells.
Mannitol
A humectant in hand creams and lotions, and used in hair-grooming products as an emulsifier and anti-oxidant.
Medicago Sativo (Alfalfa) Powder
A natural cola, liquor, and maple flavoring ingredient for beverages and cordials.  It is used in cosmetics as a source of proteins and vitamins.
Melaleuca Alternifolia (Teatree) Leaf Oil
Anti-bacterial properties, healing and soothing the skin, helps to bring oxygen to skin cells, controls sebum production, soothes irritation.
Mentha Piperita (Peppermint) Leaf Powder
Is a hybrid mint, a cross between watermint and spearmint. can be found in some shampoos and soaps, which give the hair a minty scent and produce a cooling sensation on the skin. Used in this way, it has been known to help with insomnia.  The aroma has been found to enhance memory.
Mentha Viridis (Spearmint) Leaf Oil
Used in perfumes, perfumed cosmetics, and toothpaste.  It is the essential volatile oil obtained by steam distillation from the fresh aboveground parts of the flowering plant grown in the United States, Europe, and Asia.
Menthol
Chirally Correct protection against bacteria, fungus, and viruses. From Japanese Mint (25,000 ppm), this left-handed essential oil component is more penetrating than DMSO. It keeps "foreign invaders" from landing, and also keeps the skin chirally pure during aging.
Menthyl Lactate
Cooling and soothing effect on the skin.
Methylparaben
One of the most frequently used preservatives because of its very low sensitizing potential.  It is one of the oldest preservatives in use to combat bacteria and molds.  Noncomedogenic.
Mineral Oil
Is an occlusive moisturizer, prevents skin's water loss by creating a barrier over the skin, slowly absorbed by the skin, aiding in moisturizing, also it helps the body to absorb ultraviolet rays without drying out the skin.
Myristic Acid
A surfactant and cleansing agent.  When combined with potassium, myristic acid soap provides a very good, abundant lather.  This is a solid organic acid naturally occurring in the butter acids such as nutmeg, oil of lovage, coconut oil, mace oil, and most animal and vegetable fats.
Myristoyl Pentapeptide-11
Peptide that stimulates collagen product.
N
N-Hydroxysuccinimide
Used as an additive for peptide synthesis by the azide fragment condensation on a soluble polymer support, and as a chiral stabilizer for peptide coupling reactions.
Niacin
Is generally found as part of B complex group and is shown to improve blood flow.
Niacinamide
Is a more water soluble form of the B vitamin. When used topically it has been show to help reduce breakouts and rosacea like symptoms. It increases ceramide and fatty levels in the skin to provide maximum hydration.
N-Tert-Butyl-a-Phenyl Nitrone (Spin Trap)
Has a high avidity for free radical species and hence functions as an antioxidant in many biological systems.
O
Octyl Palmitate
Widely used as an emollient in makeup, cold creams, lipsticks, and shaving creams.
Oenothera Biennis (Evening Primrose) Oil
Very effective in the treatment of eczema, acne, dermatitis and other irritated or inflamed conditions.
Olea Europaea (Olive) Oil
Superior to mineral oils in penetrating power.  Used in brilliantine hair dressings, emollients, eyelash oils, lipstick, nail polish reomvers, shampoos, soaps, face powders, and hair colorings.  Anti-wrinkle and massage oils.
Olea Europaea (Organic Olive) Fruit Oil
Has been known for generations not only for its healing qualities but also as a natural, deep penetration moisturizer, regenerating skin cells and softening the tissue.  It is also widely used in cosmetics, soaps and are immensely beneficial in adding smoothness and softness to dry scaly skins especially during winter seasons.Oligopeptide-1
Repairs damage from aging.
Orbignya Speciosa Kernel Oil
Is an oil expressed from the kernels of Orbignya speciosa. Emollients smoothe and soften the skin
Origanum Majorana (Marjoram) Leaf Oil
Derived from the leaf of the Marjoram plant.  Function:  Marjoram's constituents include Alpha-Terpineol, Linalol, Camphor, Eugenol, as well as other polyphenolic chemicals, providing antibacterial, anti-inflammatory and antioxidant properties.
Ormenis Multicaulis (Chamomile) Flower Wax
Extracted from Moroccan Chamomile Flowers having a sweet Balsamic Chamomile character and with anti-inflammatory, stimulating, soothing properties. Ideal for all skin products and recognized as an excellent hair ingredient product.
Oryza Sativa (Rice) Bran Oil
Extracts are known to be soothing and softening to the skin and helps to calm inflamed and infected, acneic skin.
P
Palmitic Acid
One of the skin's major fatty acids produced by the sebaceous glands.  In cosmetic preparations, it is used as a formula texturizer.  This acid is naturally occurring in allspice, anise, calamus oil, cascarilla bark, celery seed, butter acids, coffee, tea, and many animal fats and plant oils.  It is obtained from palm oil, Japan wax, or Chinese vegetable tallow.
Palmitoyl Hexapeptide-14
Is a short bioactive peptide modified with palmitoyl for enhanced delivery and has proven to stimulate collagen production, stimulate proliferation of fibroblast cells and inhibit skin damaging MMPs. It helps reduce the appearance of fine lines and wrinkles, while eliminating dull and dry skin by rejuvenating and restoring tissue building processes.
Palmitoyl Oligopeptide
Is a Matrikine, which is messenger peptide specifically involved in repairing damage to the cutaneous matrix, and provides an anti-aging, wrinkle smoothing and cutaneous barrier repair.  Palmitoyl Oligopeptide stimulates cell communication and then repairs the age related skin damage.  Palmitoyl Oligopeptide is chemotactic, attracting fibroblasts and monocytes onto the site of matrix repair.
Palmitoyl Tetrapeptide 7
Strengthens and firms the skin and dramatically reduces fine lines and wrinkles.
Palmitoyl Tripeptide 38
Peptide helps increase collagen and helps reduce fine lines and wrinkles.
Palymitoyl Tripeptide 8 (Neutrazen)
Prevents and reverses inflammatory signs caused by UV, stress, pollutions.
Pancreatin
A preparation of pancreatic hormones used to aid digestion of starches, fats, and proteins.  Used in processing cosmetics.
Pancratium Maritimum Extract
It is claimed to prevent skin pigmentation.
Panthenol
Improves and increase the moisture retention capacity of the skin. It has anti-inflammatory and anti- itching effects and will stimulate epithelialization (skin regeneration).
Passiflora Incamata (Passion) Fruit Extract
Contains flavonoids that are primarily responsible for properties that are skin calming.
Passiflora Laurifolia (Passionflower) Flower Extract
Indians used passionflower for swellings and sore eyes, and to induce vomiting.  It has been shown that an extract of the plant depresses the motor nerves of the spinal cord.
Pearl Powder
Repairing, hydrating agent, improves elasticity.
Pectin
Thickening agent derived from fruits and vegetables.
PEG-100 Stearate
Naturally derived (sugar), thickener and emulsifier.
PEG-150 Pentaerythrityl Tetrastearate
Is a popular vegetable-derived high performance thickener for all-natural shampoos, bubble baths, and liquid soaps. Used as a thickening agent, anti-foaming agent and anti-irritant.
PEG-18 Glyceryl Oleate/Cocoate
Is a synthetic polymer made from ethylene oxide, glycerin, and fatty acids derived from coconut oil. Also it is an emulsifier, helping to keep some of the unblendable ingredients evenly dispersed.
PEG-50 Shea Butter
Emulsifer in cosmetics; emollient, hemectant, pigment, conditioner, lubericant for personal care formulations; solubilizer, superfatting agent for cleansing products.
PEG-7 Glyceryl Cocoate
The polyethylene glycol ethers of glyceryl cocoate.
PEG-75 Lanolin
The polyenthylene glyceol amid of lauric acid.
Perfluorodecalin
An oxygenated molecule which optimizes the oxygent environment to help treat dehydrated, aging skin, and wrinkles.
Perfluorodimethylcyclohexane
A Solvent.
Perflurohexane
Is proven oxygen "carrier". Re-oxygenates the cells and removes toxic carbon dioxide through molecule differentiation and substitution. The enriched oxygen transported by the perflurohexane is diffused from a high-pressure region to a low-pressure region. Cleaned of carbon dioxide, the cells are able to recover a natural metabolism and renew their function.
Perfluoroperhydrophenanthrene
Capacity to carry gases, notably Oxygen, Nitrogen, and Carbon Dioxide.  Not oil soluble or water soluble, hence they crat a third phase in emulsions.
Pesea Americana (Avocado) Oil
It is also used for lubrication and in cosmetics where it is valued for its regenerative and moisturizing properties.
Petrolatum
Softens and smooths the skin. It forms a film on the skin's surface, preventing moisture loss due to evaporation and protecting against irritation.
Phenethyl Alcohol
Has disinfectant and preservative properties, and is also employed as a fragrance.  It is a primary component of rose oil, and is also found in oranges, raspberries, and tea.
Phenoxyethanol
It is used as a fragrance ingredient as well as a preservative.
Phenylethyl Resorcinol
A nature-inspired ingredient, derived from a powerful molecule that exists naturally in the Pine tree, has outstanding skin lightening properties.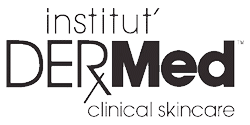 Phenyl-N-Butyl Nitrone (Spin Trap)
An intelligent antioxidant and the most powerful one anywhere. Instead of destroying the rogue oxygen free radicals, it traps them, transforms them into useful oxygen and then escorts them back into the respiratory cycle where it is utilized in tissue respiration.
Phospholipids
Used topically as moisture/emollient because of their inherent compatibility with skin lipds. Are complex fat substances that, together with protein, form the membrane of all living cells.
Phytic Acid
Said to have skin-lightening properties. A rice derivative also used in dry foods to stop oxidation.
Phytonadione (K1)
It helps diminish vascular conditions that emerge as skin imperfections such as dark circles under the eyes, redness from rosacea, and broken capillaries.
Phytosterol Isosearate
This plant derived emollient provides moisturization and conditioning properties.
Pogostemon Cablin (Patchouli) Oil
It has a cell regeneration action (as do lavender, neroli, tangerine and mandarin).  Patchouli is also a natural insect repellent (as are lavender and ylang ylang), antiseptic, anti-fungal, diuretic, anti-inflammatory, anti-depressant, antibacterial, and the treatment of skin problems. Due to the above properties, the oil is particularly useful in skin preparations for acne and some forms of eczema.  As it is an anti-fungal, athletes foot can be treated as well as dandruff. With the skin regenerating action, it is particularly helpful for scar tissue, cracked skin and the more mature type skin.  In a lotion or cream, patchouli oil is excellent for general skin care, dermatitis, athletes' foot, eczema, acne and sores.
Polydimethylsiloxane
Belongs to a group of polymeric organosilicon compounds that are commonly referred to as silicones. Used as a component in silicone grease and other silicone based lubricants, as well as in defoaming agents, mold release agents, damping fluids, heat transfer fluids, polishes, cosmetics, hair conditioners and other applications.
Polyglcyeryl-6 Ricinoleate
Emulisifying agent.
Polyglyceryl-4 Caprate
A synthetic compound derived from glycerin and a fatty acid. Emulsifying agent.
Polyglyceryl-6-Polycricinoleate
Emulsifying agent.
Polyhydroxystearic Acid
A widely used suspending ingredient in cosmetics.
Polysorbate 20
This polysorbate surfactant whose stability and relative non-toxicity allows it to be used as a detergent and emulsifier in a number of domestic, scientific, and pharmacological applications.   The number following the polysorbate part is related to the type of fatty acid associated with the polyoxyethylene sorbitan part of the molecule.
Polysorbate 60
An emulisifier, wetting agent, and detergent emulsifier for mineral  oil, fats, and waxes.  It is alos a stabilizer of essential oils in water.  Widely used in cosmetic and toiletry preparations.
Polysorbate 80
An oil-in-water emulsifier.
Potassium Sorbate
A preservative primarily against mold and yeast, and used in concentrations of 0.025 to 0.2 percent.
PPG-3 Benzyl Ether Myristate
Is a shine-enhancing emollient and plasticizer found primarily in hair care products, as well as lip gloss formulas.  It has high solubility of UV filters, low skin-spreading factor, and good pigment wetting behavior, which are preferable in sunscreen and make-up formulas to enhance the pigment localization and improve SPF value.
Pregnenolone Acetate
Used topically as an anti-inflammatory, anti-itch ingredient.  Very slightly soluble in water.  A corticosteroid.
Propanediol
A humectant in cosmetics and personal care.
Propolis
Once considered a mystical cure for such problems as infections and troubled skin.  Chemists now recognize propolis as having a sun protective function, and many preparations for acne problems also contain propolis as an active substance for its healing and cleansing properties. It is comprised of resins, balsam, various waxes, essential oils, pollen, flavonoids, amino acids, vitamins, and minerals.
Propylene Glycol
A humectant often used in dry or sensitive skin moisturizers.
Propylparaben
One of the most frequently used preservatives against bacteria and mold.  It has a low sensitizing and low toxicity factor, and is reputed to be very safe.  Considered a noncomedogenic raw material.
Prunus Amygdalus Dulcis (Sweet Almond) Oil
Helps firm, nutritive and pH adjusting agent for the skin.
Prunus Armeniaca (Apricot) Kernel Oil
A Vitamin E rich emollient oil with excellent skin softening properties.
Prunus Persica (Peach) Kernel Oil
It helps moisturize dry skin and retain the elasticity of the skin, thereby making it soft and supple. Rich source of antioxidants which reduce the pace of natural degeneration of facial tissues. Also has ability to cure inflamed skin or damaged skin and as such, it helps relieve skin ailments including eczema and psoriasis.
Pseudoaltermonas Ferment Extract
It is used as a humectant as well as a humectant skin-conditioning agent.  It is a glycoprotein e tripeptide-1 molecule which is a peptide containing the following three amino acid residues: glycine, histidine and lysine. It is classed as a protein derivative and is used as a skin-conditioning agent.  Although it is not a bacteria, it is derived from a new type of bacteria found at the bottom of a glazier at Inset Admiralty bay (King George island, South Shetland Island, Antarctica).
Punica Granatum (Pomegranate) Extract
Protects against photoaging, supports skin cell regeneration, promotes wound healing, and prevents cancerous changes. Also provides broad-spectrum support for aging skin.
Pyrus Malus (Apple) Fruit Extract
An antioxidant. A natural source of Malic Acid, a hydroxy acid that aids in exfoliation.
R
Resorcinol
Is sourced from wood barks, it is a flaking agent and keratolytic. In low concentration it is antiseptic and anti-itch.
Retinol
Is a vitamin A derivative that is important in the repair of photo-aged skin, It is also important in the treatment of acne and other sluggish skin conditions. It helps to increase cell turnover and has strong antioxidant properties.
Retinyl Palmitate
A nourishment and anti-oxidant that reenergizes the skin and effectively prevents the appearance of wrinkles.
Ribes Nigrum (Black Currant) Seed Oil
Is unusual, in that it is a rich source of two fatty acids which are important in human metabolism but which are rarely found in the normal diet, gamma linolenic acid (antieczema and antiacne properties) and stearidonic acid, along with other important polyunsaturated fatty acids.  Fatty acids are involved in many body functions, such as modulating membrane lipid composition and eicosanoid production.  Black currant oil has been developed as a nutritional supplement and as an ingredient added to skin preparations and cosmetics. It is often combined with Vitamin E to prevent oxidation.
Rosa Canina (Rose Hip) Fruit Oil
Is an oil derived from rose hips, Rosa canina and it brings about skin regenerations and wound healing.
Rosa Canina (Rose Hip) Seed Oil
For anti-aging and skin rejuvenation.  Also regenerated the skin, reduced scars and wrinkles, prevented the advancement of wrinkles and aging, and helped skin to regain its natural color and tone.
Rosmarinus Officinalis (Rosemary) Leaf Extract
A general effect attributed to this herb is the promotion of wound-healing. It is alos said to have astringent, tonin, stimulating, deodorant, antiseptic, reactivating, antibaceterial, sotftening, and invigorating properties.
Rosmarinus Officinalis (Rosemary) Leaf Oil
Is a great antioxidant, its numerous chemicals also make it very useful in fighting acne. It contains the antiinflammatory ursolic acid, carnosic acid, which inhibits melanogenesis, its antioxidant power is a tool in cancer prevention.
Rubus Idaeus (Raspberry) Fruit Extract
Contains tannins, vitamin C and has a natural astringent effect, antiseptic, anti-bacterial. Rich in the essential fatty acids & contains gamma-tocopherol in active free forml. This lipophilic extract is recommended for all skin types, but is especially useful in formulas for mature skin.
Rutin
Described as having tightening and strengthening properties for skin capillaries, thus helping to prevent a couperose condition.  It is found in rue leaves, buckwheat, and other plants.
S
Saccharomyces/Xylinum/Black Tea Ferment
The Black Tea Ferment is rich in organic acids and B Vitamins and provides skin smoothing and brightening properties and overall improved skin quality, including tone and color.
Saccharum Officinarum (Sugarcane) Extract
Supplies natural alpha-hydroxy acids for gentle exfoliation, skin smoothing and even skin tone.
Salicylic Acid
Is a beta hydroxyl acid and a keratolytic. This is an effective anti-acne ingredient; Salicylic acid cuts down on the shedding of cells within the follicles, reducing impactions.
Salix Alba (Willow) Bark Extract
Described as antiseptic and skin clearing. The roots and leaves have demulcent, tonic, and astringent properties. Apparently, it is very mild, hence its incorporation in lotions and creams for infants.
Santalum Album (Sandalwood) Oil
Antioxidant properties, helps improve the skin's barrier function.
Saponaria Officinalis Extract
Natural foaming and cleansing.
Sclerotium Gum
Can be used as a thickener and stabilizer as well as to improve a formulation's skin feel and spreadability.
SD Alcohol 40-B
The B denotes a specific denaturing method.
Sea Salt
A mild abrasive used in scrubs.  Its water solubility allows it to self-dissolve during product use. It is also employed as a dilutant and considered a stable ingredient in cosmetic formulations.
Silica
A carrier for emollients.  It may be used to improve a formulation's skin feel.  It is also found in sunscreens.
Simethicone
An anti-foam compound, a silicone oil, white viscous liquid.  Use as an ointment base ingredient.  A topical drug vehicle and skin protectant.
Simmondsia Chinesis ( Jojoba) Seed Oil
Good moisturizing properties and is thought to help strengthen the elastin network in the skin.
Sodium Acryloyldimethyl Taurate Copolymer
Is a gelling agent that thickens, emulsifies, and stabilizes products and solutions.
Sodium Ascorbyl Phosphate
Acts ad an in-vivo andtioxidant, promotes collagen formation, lightens the skin.  It is a stable vitamin C derivative.  Also protects the skin, promots its development and improves its apperance.
Sodium Benzoate
Benzoate is used as a preservative, effectively killing most yeasts, bacteria and fungi, and is effective in acidic conditions (pH < 3.6) making its use most prevalent in skin cleansers or chemical peels.
Sodium Bicarbonate
Used in effervescent bath salts, mouthwashes, and skin-soothing powders.  Its white crystals or powder are used in baking powder as a gastric antacid, as an alkaline wash, and to treat burns.  Used also as a neutralizer for butter, cream, milk, and ice cream.
Sodium Carboxymethylcellulose
Used in setting lotions.  It is an artificial gum that dries and leaves a film on the hair.  Prepared by treating alkali cellulose with sodium chloroacetate.
Sodium Chloride
Binding agent.
Sodium Cocoyl Hydrolyzed Amaranth Protein
Is a natural foaming peptide which functions as a secondary surfactant.
Sodium Cocoyl Isethionate
The sodium salt of the coconut-fatty acid ester of isethionic acid.  Used as a cleansing ingredient.
Sodium Cocyl Glutamate
A softener.  It is used as an antioxidant in cosmetic to prevent spoilage.
Sodium Gluconate
Made from glucose by fermentation, a white to yellowish powder, it is used in metal cleansers, paint strippers, bottle-washing preparations, metal plating, and rust removers.
Sodium Hyalurante (L)
It can helps to retain the moist, important characteristic of youthful, healthy skin such as suppleness and elasticity.
Sodium Hydroxide
Commonly referred to as caustic soda.  It is a chemical reagent used in making soap.
Sodium Hydroxproplsufonate Decyglucoside Crosspolymer
Soothing, smoothing mild sulfate-free cleansing agent, green-environmentally friendly.
Sodium Hydroxymethylglycinate
Is a broad spectrum antimicrobial that is active against Gram-negative and Gram-positive bacteria, yeast and mold. It is active at all alkaline pH levels as well as acidic conditions. It acts for both preservation and neutralization, which means it can be used in place of TEA.
Sodium Hydroxypropylsulfonate Laurylglucoside Crosspolymer
A biodegradable, mild surfactant based on sugar chemistry.
Sodium Lactate
Water binding and buffering agent (to adjust product's pH value).
Sodium Lauryl Sulfoacetate
A detergent, wetting ingredient, and emulsifier used in bubble baths, emollient creams, cream depilatories, hand lotions, cold permanent waves, soapless shampoos, and toothpastes.
Sodium Metabisulfite
An inorganic salt.  A bacterial inhibitor.
Sodium Methyl Cocoyl Taurate
An emulsifier and mild cleansing agent.  Used in cleansing creams, lotions, shampoos, and bath soaps.  Derived from coconut oil.
Sodium PCA
Is a naturally occurring humectant in human skin. It can attract and hold 250% of its weight in water. This is a very important ingredient for healthy skin.
Sodium Silicate
An anti-caking ingredient preserving eggs, detergents in soaps, depilatories, and protective creams.  Consists of colorless to white, or grayish white, crystalline pieces or lumps.
Sodium Olivate
Is a sodium salt of the fatty acids derived from Olea Europaea. Used as a cleansing agent, emulsifying agent, viscosity controlling agent, surfactant ingredient which reduces the surface tension and favoures a uniform distribution of product during its use.
Sodium Trideceth Sulfate
A surfactant used as a cleansing and emulsifying agent.
Sorbitan Isosterate
An emulsifier used in the preparation of sunscreens, moisturizing creams, and lotions.
Sorbitan Olivate
Is produced from the fatty acid of olive oil.  It helps belend ingredients together and to soften the skin.
Sorbitol
Humectant that absorbs moisture from the air to prevent skin dryness.
Squalane
Derived from olives; desensitizes and nourishes; an emollient.
Steareth-20
It is used as a cleaning, emulsifying and solubilizing surfactant. It is also known as PEG-20 Stearyl Ether.
Stearic Acid
It is widely used as a lubricant, in soaps, cosmetics, food packaging, deodorant sticks, toothpastes, and as a softener in rubber. Stearic Acid is used to thicken and emulsify formulations, and will impart a soft feel to lotions and creams.  It can be used in water-in-oil emulsions, oil-in-water emulsions, and anhydrous formulations.
Sulfur
Reduces oil-gland activity and dissolves the skin's surface layer of dry, dead cells; commonly used in acne products.
Superoxide Dismutase
Is an enzyme that protects oxygen metabolizing cells against the harmful effects of superoxide free radicals.
Symphytum Officinate (Comfrey) Rhizome/Root Extract
Promotes cell-regeneration in skin which has been subjected to the harsh treatment of external influences, and in addition takes care of intact facial and body skin, keeping it in a healthy condition.
T
Tagetes Minuta (Calendula) Flower Oil
Products from the flowers of pot marigolds crown in gardens everywhere.  Formerly used to soothe inflammation of skin and mucous membranes, now used in "natural" creams, oils, and powders for babies.
Tartaric Acid (L)
The first chiral compound ever discovered. Naturally occurring tartaric acid is chiral from bearberry. The only Chirally Correct skin lightener.
Tetrahexyldecyl Ascorbate
Is a very stable, oil-soluble Vitamin C which has anti-oxidant activity, inhibiting lipid peroxidation.
Tetrahrdrobisdemethoxydiferuloylmethane
A synthetic antioxidant derived from Curcumin.
Tetrahydrodemethoxydiferuloylmethane
A synthetic antioxidant that provides the protective effects of potent antioxidant curcumin but without the deep yellow coloration this plant imparts, which would be cosmetically unacceptable. Known collectively as curcuminoids, these compounds exert an anti-inflammatory benefit as well as reducing the formation of advanced glycation end-products which destroy collagen and contribute to what is widely perceived as aging skin.
Tetrahydrodiferuloylmethane
A skin brightening ingredient that blocks the synthesis of skin discoloration by inhibiting tyrosinase, an enzyme that catalyzes the products of melanin.
Thioctic (R-lipoic) Acid
Is a powerful antioxidant, with anti-aging properties.
Thymus Vulgaris (Thyme) Flower/Leaf Extract
Contains the natural compounds including phenylethanoids, flavonoids, and chlorogenic acid, that provide powerful ozone-protecting activity.  Also contains terpenes and alcohols, including thymol, with antiviral and anti-inflammatory activities.
Titanium Dioxide
Sunscreen agent that protects skin from UVA and UVB radiation and is considered to have no risk of skin irritation.
Tocopherol
For revitalizing and anti-oxidation to help protect skin from damaging effects from the environment, remove dead skin cells or other impurities, mild without damaging the skin.
Tocopherol Acetate
It is believed that the acetate is slowly hydrolyzed once it is absorbed into the skin, regenerating tocopherol and providing protection against the sun's ultraviolet rays.
Tocotrienols
Potent forms of vitamins E that are considered stable and powerful antioxidants. These forms of vitamin E are usually derived from rice bran or wheat germ. Helps prevent sun-induced skin discolorations, help protect skin from UVB damage from the sun, act as a potent anti-inflammatory, and of course functions as an antioxidant to help reduce signs of aging.
Totarol
Is a naturally occurring plant extract with potent anti-bacterial and antioxidant properties. Thoroughly purified after extraction from the Totara (Podocarpus sp.), a giant tree in New Zealand, Totarol is a potent antioxidant with antimicrobial activity. Propionibacterium acne, the bacterium involved in acne, is particularly sensitive to this extract.  Totarol is effective in the treatment of acne and rosacea.
Trichloroacetic Acid
Is usually used for medium depth peels at 35% solution.  TCA solutions coagulate the proteins in the stratum corneum, causing it to darken and slough off over a period of 4-7 days.  A "Pushed TCA" peel entails pre-treatment of the skin to be peeled with multiple layers of Jessner solution, followed by a 30-35% TCA solution.  It improves fine surface wrinkles, superficial blemishes, and pigment problems.  Multi-layer TCA peels in the 10%-30% range work well for photodamaged skin, and are still considered superficial and epidermal in nature.  The number of layers applied and the strength of the solution utilized should be chosen with consideration of the client's skin type (thin, sensitive or thick, oily) and level of pre-peel preparation involved.  As with the Modified Jessner's solutions, the client may have minimal flaking over the course of 3-7 days with application of lower percentages, and much heavier peeling at strengths higher than 30%.
Triethanolamine
An emulsifier and pH adjuster.
Trisodium Ethylenediamine Disuccinate
A naturally-derived chelating agent.
Triticum Vulgare (Wheat) Germ Oil
Has very good moisturizing properties and helps strengthen the elastin network in the skin. It also reduce irritation in the skin.
Tropolone
May have anti-inflammatory and antioxidant properties.
U
Ubiquinone (CoQ10)
A group of quinones used as antioxidants and skin conditioning ingredients in cosmetics.
V
Vaccinium Macrocarpon (Cranberry) Extract Blend
Purifying, antioxidant, anti-viral, assists in renewal of skin cells.
Vanillin
Is a phenolic acid that can be found in vanilla beans. It is a powerful antioxidant that can protect your body's cells from dangerous free radicals.
Vitis Vinifera (Grape) Seed Extract
An antioxidant, helpful for diminishing the sun's damage and lessens free-radical damage.
Vitis Vinifera (Grape) Seed Oil
Is a preferred ingredient to treat stressed and damage tissues.  It helps to fight free redicals that cause aging.
W
Wine Extract
It has antioxidant capacity and their effects over the visible signs of aging which inhibit the collagenases, enzymes that break down collagen, retarding thus the progress of sagging, and wrinkling of the skin.
X
Xanathan Gum
Is used as a natural thickener and emulsifier in skin care products.  It has a very high viscosity (thickness) even when very little is used.  The backbone of Xanthan gum is similar to cellulose, but the trisacharide side chains of mannose and glucuronic acid make the molecule rigid, and allow it to form a right-handed helix. These features make it interact with itself and with other long chain molecules to form thick mixtures and gels in water.
Y
Yeast
Antioxidant, tissue repair and protective properties.
Yellow #5
Organic hight-purity pigment for cosmetics.
Z
Zea Mays (Corn) Oil
Used in emollient creams and toothpastes. Obtains as a byproduct by wet milling the grain for use in the manufacture of corn starch, dextrins, and yellow oil.
Zea Mays (Corn) Silk Extract
Helps heal wounds and skin irritations and stimulate growth of healthy tissue. This extract can be found in anti-acne and sun care products because of its healing abilities. The keratolytic effect and abrasive and astringent properties of allantoin are used in skin softening products, as well. It is known to draw impurities from the skin.
Zeolite
Water softeners of this type utilize salt to cause an exchange to take place between the calcium and magnesium ions in the water and sodium ions from the salt.  With this method, hardness can be reduced substantially, and water takes on a slippery feelings.
Zinc Oxide
Provides chemical and physical protection from sun exposure (UVA, UVB rays).
Zinc Salicylate
A zinc salt used as an antiseptic and astringent in dusting powders and antiperspirants.  White, odorless needles or crystalline powder.
Zingiber Officinale (Ginger) Root Oil
Is an effective antioxidant and antimicrobial agent. It acts as a powerful astringent to reduce the appearance of pores and control sebum production.
Zirconium Dioxide
Bluish black powder or grayish white flakes used as a bonding ingredient and abrasive; also used in preparation of dyes.