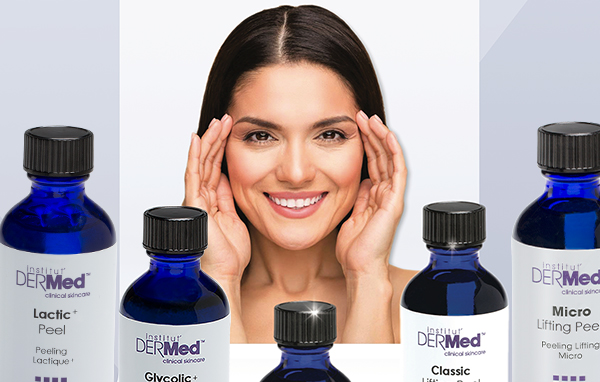 Superficial peels are a type of cosmetic procedure that can help to improve the appearance of your skin. Superficial peels work by removing the top layer of dead skin cells. This can help to reveal brighter, smoother skin. It can also help to reduce the appearance of fine lines and wrinkles.
But did you know PEELS can also help to protect against pre-cancer lesions?
Here's how.
Sun damage is the leading cause of skin cancer. Superficial peels can help to remove photo-sensitive skin cells and make your skin less susceptible. Excessive UV exposure is a major factor of photo-aging and in the development of pre-cancerous lesions (actinic keratoses). Topical resurfacing peel treatments have been studied for the benefit of preventing these pre-cancerous lesions from developing.
How peels work:
Our skin has a pH level of between 5.4 and 5.9. Changing the pH level of the skin with the application of a peel will loosen the cells that form the "glue" between dead skin and healthy skin. This process encourages skin cell turnover and the growth of new skin cells.
lt's important to note that concentration percentages of a formulation can have little to no reaction on the skin if the pH level of the peel is equivalent to the skin's own pH. For example, a 30% glycolic acid peel with a pH level of 7 would be neutral, whereas the same peel with a pH of 2.0 is a very potent formulation.
Who is a good candidate for a superficial peel?
A good candidate for a superficial peel is someone who wants to improve the appearance of their skin and protect against the appearance of photo-aging. Professional esthetic peels that create an exfoliation of the epidermis usually have a pH level of between 2 and 4 and include:
• AHA peels (such as Lactic and Glycolic acid)
• BHA peels (such as Salicylic acid)
• Chemical Peels (such as Trichloroacetic acid (TCA) and Jessner's )
The Institut' DERMed Micro Lifting Peel (pH 3.9) is formulated with a combination of AHA's and BHA's: Ascorbic Acid, Malic Acid, Papain Enzyme and Salicyclic Acid, and is excellent for sloughing off dead skin cells, unclogging pores and brightening and evening the skin tone and texture.
When treating skin conditions involving any kind of excessive melanin production a homecare regimen is recommended to support the professional results long term.
Homecare might include:
Vital C serum (formulated with L-Ascorbic Acid)
Chromabright Serum (formulated with Chromanyl Palmitate) to help prevent a re-occurence of those dark spots and uneven skin tone
Bio-Mandelic Serum (a gentle Alpha Hydroxy Acid and Vitamin B-3 formulation) for more sensitive skin types to brighten and protect against environmental stressors.
Sun Protection application daily (regardless of the weather) to protect the skin from UV rays cannot be stressed enough.
Need Expert advice? A professional esthetician can help recommend the best skincare products and treatments for your individual skin.
Click here to schedule an appointment with a professional esthetician.