Do More for Your Skin This Holiday Season with Dermaplaning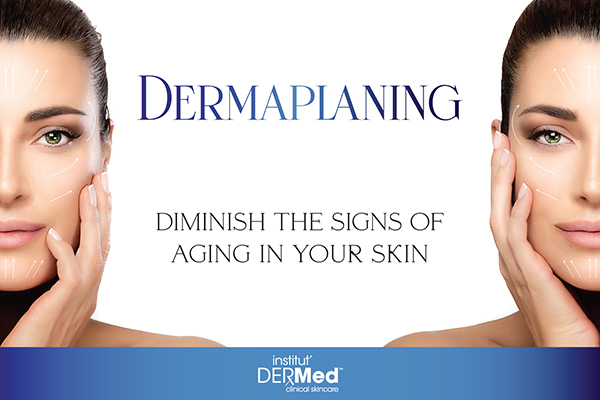 Fall is finally here, meaning the crisp, colder holiday season weather isn't too far behind. While the holidays can be jolly and joyous, their effect on your skin can be anything but. Lower temperatures and humidity levels pull much-needed moisture away from your skin, and harsh winter winds can worsen the issue, leading to cracked or even bleeding skin.
Thankfully, you can use methods like a dermaplaning to help give your skin its best, most rejuvenated glow. From its ability to reduce fine lines and wrinkles to its exfoliating effects, here are a few reasons you should do more for your skin this holiday season with dermaplaning.
Reduce the Appearance of Fine Lines and Wrinkles
As some of the most noticeable signs of aging, fine lines and wrinkles are often among the first things people try to cover or hide with their skincare routines. As we age, our skin loses the elasticity and collagen that give our faces shape, structure, and the ability to make our facial muscles move and express ourselves. When these wrinkles become more prominent or pronounced, the skin cells around these wrinkled areas die, becoming dull and dark, with the slight depression of skin becoming trapped by the new skin above it.
Dermaplaning helps to remove all those dead skin cells and villus hair (aka pesky "peach fuzz"), encouraging collagen production and increasing cell turnover. The result is skin that's more youthful in appearance, with visibly reduced wrinkles and fine lines. While dermaplaning can't completely turn back the clock (wouldn't that be a holiday miracle), it can provide you with a new boost in confidence and cheer.
Give Your Skin a Healthy-Looking Holiday Glow
The holidays are often a time for gift-giving and family gatherings, but they're also a time for updating family photos. As such, it's not uncommon to stress a little over how your skin looks from one year to the next. With dermaplaning, you can rejuvenate your skin and provide some much-needed exfoliation, getting you picture-perfect and ready to show off your new holiday glow.
A professional dermaplaning tool is used to gently shave away the top layers of your facial skin, leaving you with a smoother, softer complexion and reducing the appearance of age spots and hyperpigmentation. Best of all, the process is relatively quick, so you shouldn't experience any downtime. Nevertheless, you'll want to discuss your current skincare routine with the esthetician performing the procedure, as they'll be able to offer guidance on other recommended skincare solutions and set you up for future sessions.
Banish Breakouts and Scarring

Those with sensitive or acne-prone skin will likely have questions about the safety or effectiveness of dermaplaning, especially given how difficult acne can be to treat during the harsher winter months. The good news is that with dermaplaning, you're exfoliating and clearing your skin of the excess hair, oil, and debris that seep into your pores and cause acne. In other words, you're already doing your part to avoid future breakouts, even if you're prone to them.
The better news is that dermaplaning may also help diminish the appearance of scarring from past acne. Again, it's essential to field any questions you may have about the process to the esthetician on site. Ultimately, they'll be able to provide all the answers you need to make sure dermaplaning is right for you.
Save Time on Your Morning Makeup Routine
Last but certainly not least, dermaplaning can help increase the absorption of some of your favorite skincare products, including your makeup. Your topicals may better penetrate your skin, as the procedure will have gotten rid of flakey, rough skin cells that tend to cause issues.
Additionally, due to the smoothness and softness of your new skin, you may find that your makeup products apply more evenly, saving you time in the application process. Overall, dermaplaning can give you that confidence back in your complexion, even if you're used to wearing more foundation.
About Institut' DERMed®
In 1994, master aesthetician Lyn Ross launched the renowned Institut' DERMed Clinical Skincare line. This innovative active cosmeceuticals line quickly won acclaim in the industry due to its formulation from a full spectrum of the finest quality natural skincare ingredients. Institut' DERMed proudly offers industry-leading retail skincare products for home and professional use only. They also specialize in personalized treatment plans and products designed for sensitive and acne-prone skin, skin brightening, and skin aging management. Experience the Institut' DERMed Spa in Atlanta, Georgia, celebrating 33 years of offering the finest skincare products and services, from their glycolic body wash to dermaplaning treatments with a professional dermaplaning kit. If you're a professional esthetician, make the most of industry-leading dermaplaning classes in-person or online. Ross also founded the esteemed Institut' DERMed College of Advanced Aesthetics in 1995 to train licensed skincare professionals.