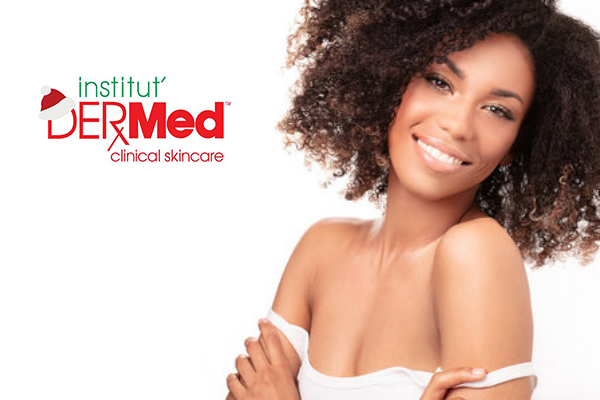 With the holiday season in full swing, it's easy to get swept up in the spirit of giving. From friends and family to surprise gifts for coworkers, putting yourself aside for the sake of others feels like second nature.
That said, even the best gift-giver needs to carve out some time for self-care, especially in the skincare realm. From confidence-boosting chemical peels to the exfoliating power of a glycolic body wash, here are three easy ways to complement your complexion this holiday season.
Do Your Skin a Favor with Dermaplaning
One of the best ways to complement your complexion is with an exfoliation treatment known as dermaplaning. As a non-invasive procedure, dermaplaning is done by an esthetician who uses a professional dermaplaning tool to gently scrape away the dead skin cells from your face. This helps remove the very top layer of skin from your face, allowing newer skin cells to rise to the surface. The end result is a brighter, fresher, more youthful-looking complexion, with the bonus of leaving your face feeling buttery soft.
If that weren't enough, dermaplaning also works to remove and gradually decrease the growth of pesky peach fuzz on your face. Thanks to your newly refined skin texture, you may even start to notice that your makeup and other products apply more evenly. While dermaplaning can't completely turn back the clock, every bit of time saved applying your makeup is a gift worth celebrating.
Gift Yourself Some Glycolic Body Wash
The holidays are also the perfect time to treat your skin to the exfoliating power of glycolic body wash. Designed to elevate your shower experience, glycolic body wash works by penetrating deep into your pores, clearing away dead skin cells, and unclogging your pores in the process.
Suppose you struggle with the appearance of blackheads or enlarged pores. In that case, a glycolic body wash formulated with shea butter can clarify and soften your skin, turning your shower and bathroom into a proper beauty sanctuary. Best of all, glycolic acid is gentle enough for most skin types, making the exfoliation process a pleasant experience even for those with the most sensitive skin.
Try a Confidence-Boosting Chemical Peel
As the foundation for skin rejuvenation, a good chemical peel is a great way to boost your complexion. On top of the hustle and bustle of the holiday season, winter temperatures can wreak havoc on your complexion. A chemical peel can safely release dead skin cells that might dull your skin's appearance, helping boost its resilience to pesky environmental stressors. Not only does this promote collagen production, but it also adds a bit of elasticity, giving your complexion a more refined look and texture.
Use all of these tips to ensure self-care is at the top of your holiday shortlist.
Find more ways to complement your complexion at idermed.com/spa-services