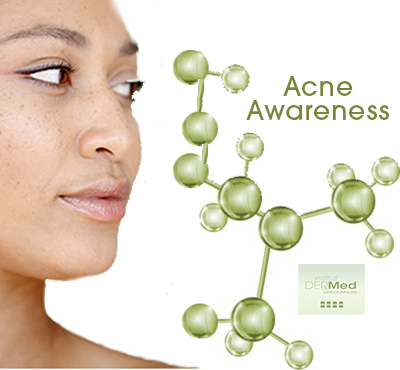 Including Glycolic Body Wash and Other Products Good For Acne-Prone Skin
Sweaty summer weather can be stressful for your skin, especially if you have oily or acne-prone skin. The last thing you want to worry about is whether your face looks too shiny for your liking or if a breakout on your back is on the way. Sometimes acne migrates down to the body, so having a glycolic body wash in your shower is super beneficial. You can certainly take control of oily, acne-prone skin without relying on potentially harsh chemicals.
A clarifying skincare routine with gentle yet effective acids can help. With just a few clinical-grade products, you can put the focus on purifying pores, taming excess oil, and restoring radiance to your skin. It doesn't need to be intimidating or complex, either. Let's look at a few acids that are good for acne (and oily skin). Also, find out what products may help you achieve a clear, clean, and comfortable complexion.
Clarifying Products Made with Cosmeceutical Ingredients
To take the guesswork out, try an at-home regimen kit. A clarifying kit with clinically-proven ingredients will target acne-prone conditions. It might include a cleanser with salicylic acid to decongest the pores and a toner enriched with glycolic acid to exfoliate. It may also have a serum to help control oil and target bacteria. Consider trying a clarifying moisturizer for added hydration as well. Additionally, many people recommend including a clarifying peel in your at-home facial regimen.
The Most Popular Acid in Skincare Is…Glycolic Acid
Glycolic acid ranks right up there. It's a do-it-all alpha hydroxy acid (AHA) derived from sugarcane. With its small molecular size, glycolic acid effectively penetrates the skin. As a beneficial skincare acid, it helps prevent acne and can reduce the look of fine lines. Glycolic acid fades the look of dark spots and evens out the appearance of tone and texture, too. Lactic acid is another common AHA, a gentler acid known for helping to clarify and exfoliate the skin without drying it out.
Glycolic Body Wash for "Back-ne"
Glycolic acid is very beneficial for people with acne because it helps to unclog the pores and control oil production. A premium glycolic body wash is particularly helpful for people suffering from back acne, for example. It's not uncommon for acne to move down the body from the face—or show up on the body after you've gotten your facial acne under control. It's important to treat the rest of your body with as much care as your face. A glycolic acid body wash and lotion combination can help all skin types feel softer and smoother.
Salicylic Acid: Another Acne Fighter
Salicylic acid is a beta hydroxy acid (BHA) and the most common BHA. It's another exfoliating acid, but it excels at getting into the pores and cutting through oil. It's an oil-soluble acid that's gentle enough for sensitive skin types. It helps prevent pores from becoming clogged. It's a good idea to look for products that contain salicylic acid. Like glycolic acid, salicylic acid is used in different products, including peels for treating hyperpigmentation and acne.
When searching for acne-related products, look for a higher concentration of active ingredients. Non-prescription, clinical-grade cosmeceuticals are a great choice. You want to make sure products are free of parabens, mineral oil, sodium lauryl sulfates, phthalates, artificial dyes, and synthetic fragrances.
About Institut' DERMed®
A beautiful complexion starts with Institut' DERMed®. Founded by Master Aesthetician Lyn Ross to provide a personalized experience, Institut' DERMed offers clinical skincare solutions for your specific skin type and condition. Products for the face and body, including glycolic body wash, are designed to help you feel and look great in your skin. Retail and professional-only products (such as professional dermaplaning tool kits) are available online from Institut' DERMed and in professional skincare clinics and luxury spas throughout the world. The clinical-grade products cover a full range of treatments for acne-prone and sensitive skin as well as brightening and skin-aging management. Choose Institut' DERMed for premium-quality professional skincare services and retail product purchases.