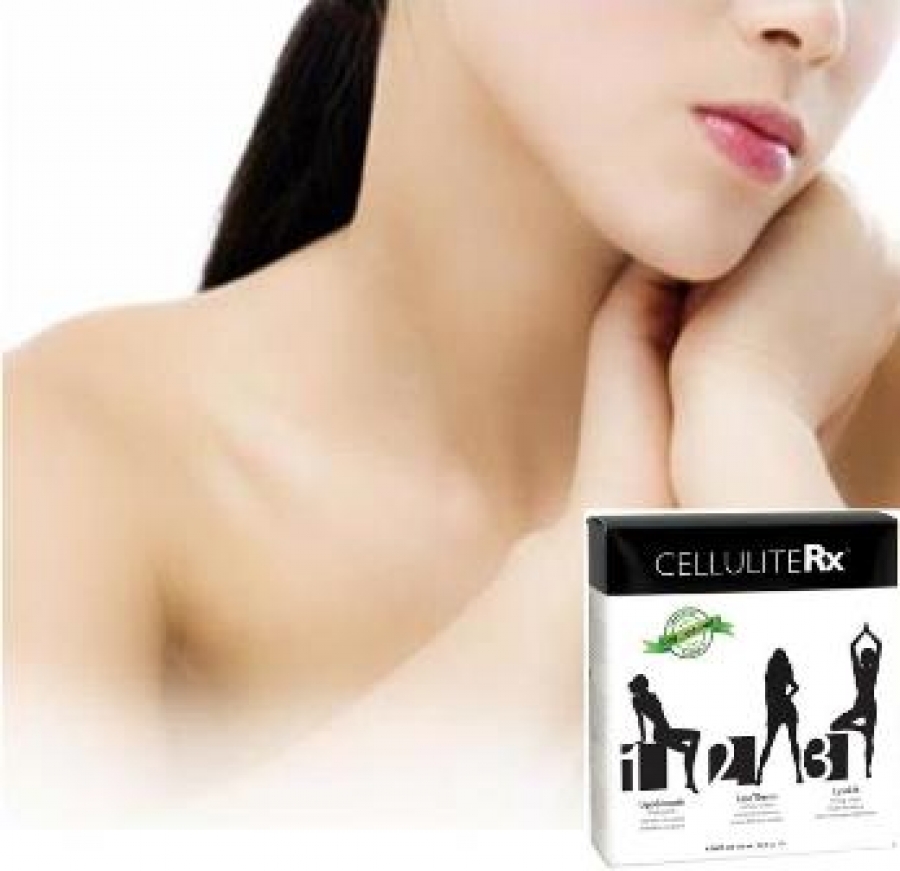 Did you know that the décolleté is often one of the first areas on the body to show signs of aging? This skin on the body needs tender loving care, as it is thinner, delicate and easily damaged through sun exposure. Gravity contributes to loose, sagging skin developing in the chest area as well as crepey lines and wrinkling. It is important to both encourage skin cell turnover  as well as keep the skin hydrated in this area. Did you know that CelluliteRx® products are not just for treating the signs of cellulite on your thighs, buttocks and stomach but will also help to keep your décolleté looking youthful and gorgeous!
Effective exfoliation is necessary for skin cell renewal and helping to diminish the signs of sun damaged skin. The crushed walnut shell and apricot seed in the Institut' DERMed LipoSmooth Body Polish removes surface dead skin cells and allows the clinical actives in our LipoTherm Contour Cream to penetrate the skin. The niacin in our Contour Cream acts as a powerful vasodilator and produces warmth and a rosy flush, increasing circulation and supplying the skin with nutrient-rich blood flow. Formulated with copper peptides and glycolic acid, our LipoLift Firming Lotion tightens skin, improves tone and texture, and encourages the production of collagen that is essential for firm, youthful skin.  Anti-oxidants including rosehips and pomegranate help maintain the skin's moisture barrier and further support the skin's ability to regenerate new, healthy tissue.
In Spa treatments such as Décolleté peels with a Glycolic or a Lactic Acid Peel will accelerate the normal exfoliation process to remove the outermost layers of the epidermis to release dead skin cells, reduce the appearance of skin imperfections and help to build stronger, healthier skin collagen and elastin structures.
Applying a daily hydrating lotion such as the Institut' DERMed Enhancing Glycolic Body Lotion will maintain your professional results.