Institut' DERMed SPA COVID-19 Announcement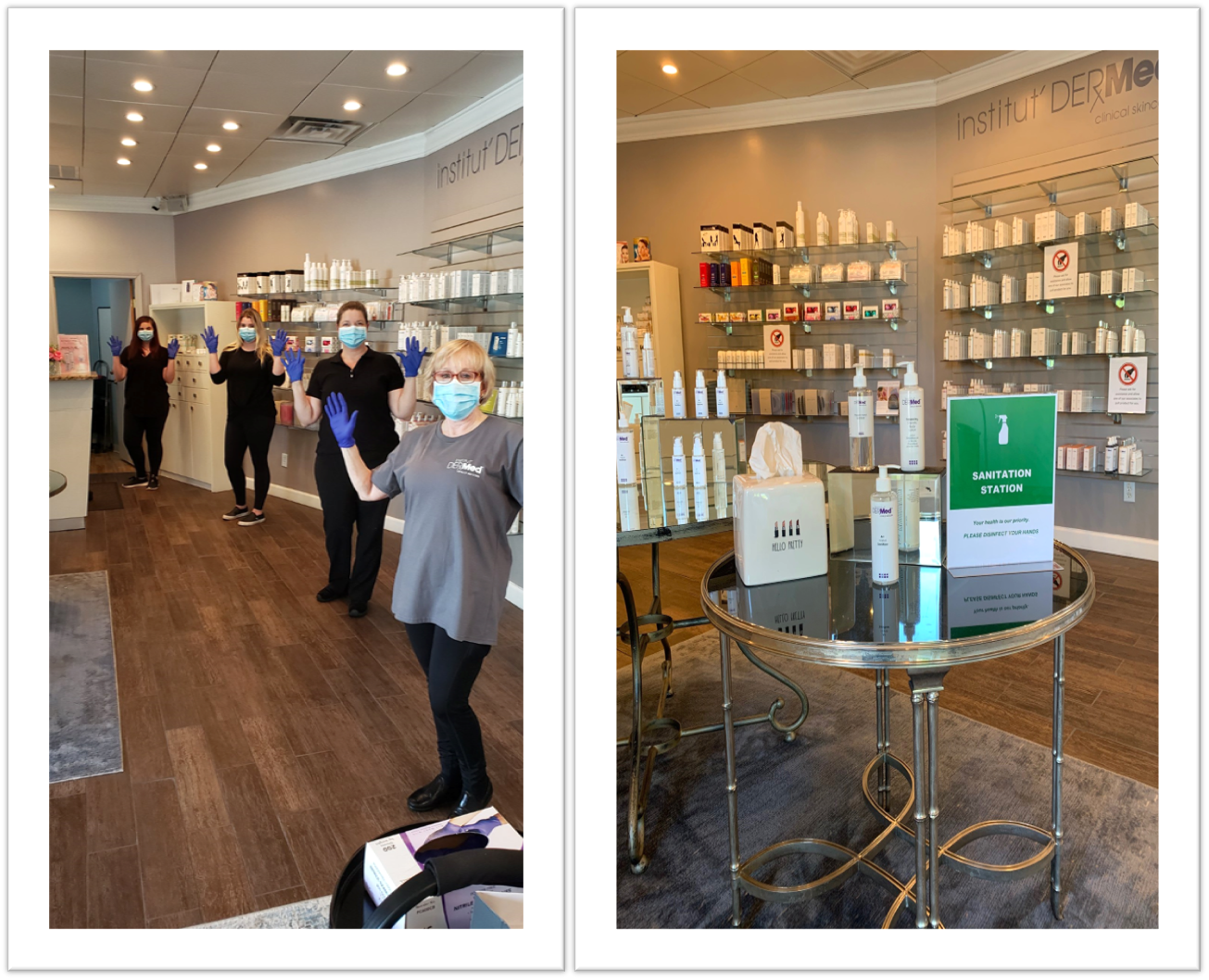 Dear Valued Clients & Friends,
We thank you for your continued loyalty and want to ensure your visit to our Spa is as easy and safe a transition as possible for you.
We are practicing strict social distancing between our clients to ensure safety and will only be taking a limited number of appointments per day.
Our Esthetician schedules also vary to ensure a very limited number of clients in the reception at any one time.
Please contact our front desk staff when scheduling appointments at 404-261-5199. If you schedule online your appointment time may be adjusted to accommodate our strict scheduling and distancing policy.
The safety of our staff and our customers is essential to us and we have embellished all of our sanitation procedures and safety guidelines for re-opening that were issued by our State Board of Cosmetology, this includes:
– Regular cleaning and disinfecting of all surfaces and implements
– All non-essential items throughout our business have been removed
– We initiated contactless methods of scheduling and payment
– Acquired appropriate personal protective equipment
– Re-trained our staff on essential infection control and hand hygiene practices
– Implemented daily temperature checks for staff and clients
For the near future, we must also ask you before scheduling an appointment or entering our Spa:
• Have you had a cough?
• Have you had a fever?
• Have you been around anyone exhibiting these symptoms within the past 14 days?
• Are you living with anyone who is sick or quarantined?
If the answer is yes to any of these questions we respectfully request that you re-schedule your appointment.
You may also stop by the Spa to replenish your home-care maintenance products during our regularly scheduled Spa hours.
We will continue to do curbside pickup if you prefer, and of course you can still order your skincare products online at http://www.idermed.com/products with coupon code SHIP20 for free shipping if you are not ready, or able, to venture outdoors yet.