Institut' DERMed SPA COVID-19 Updates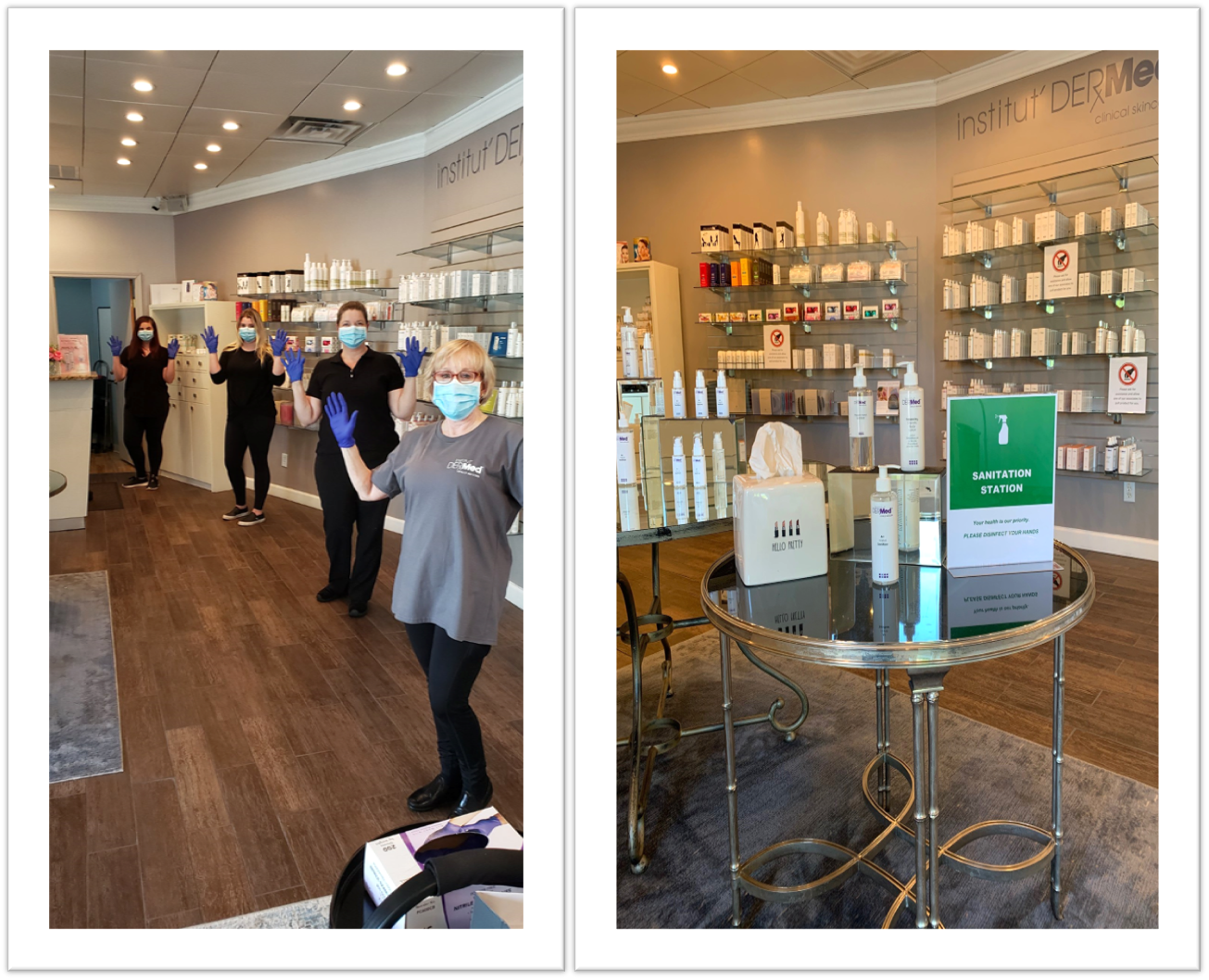 Dear Valued Clients & Friends,
We thank you for your continued loyalty and want to ensure your visit to our Spa is a safe and enjoyable experience.
Per the latest executive order from Atlanta Mayor Keisha Lance Bottoms issued on 7/28/2021 all residents in the City of Atlanta must wear a mask when indoors in a public place, even if they have been vaccinated. We kindly request that you wear a mask when entering our premises in compliance with this new executive order. Your service technician will advise you when to remove it.
We also want to reassure you that at Institut' DERMed Spa we have been practicing social distancing as well as stringent sanitation practices as outlined by our State Board of Cosmetology since our re-opening in April 2020, to ensure our clients and our staff safety.
For our vulnerable clients who may still feel uncomfortable coming to see us for a service you can continue to replenish your home-care maintenance products by curbside pickup, and of course online at https://www.idermed.com/products with coupon code SHIP20 for free shipping.
See what our current clients have to say about our COVID procedures:

Institut' DERMed Spa
"Two weeks ago, I was thrilled to be back at Institut DerMed for my first #201 facial since March! Yesterday, I had my first microneedling facial since February! Both visits were wonderful and I wanted to send you my heartfelt thanks for making all of this possible!
I felt completely safe, protected, pampered and so happy to be back into my self-care routine! While I was sheltering in place for these past months, I used your excellent products as instructed by my Esthetician, Karen, and achieved good results on my own! But, what a treat to be back with you and under your excellent professional care!
I was doing fine on my own; but, truly am enjoying my brighter and more youthful look! I very much appreciate all the extra requirements that you have incorporated to keep us safe and protected as we find our way back to our more normal time! A special thank you to Karen for your wonderfully personal and professional care!"
Stephanie
Real reviews from real people Click here to read more reviews.