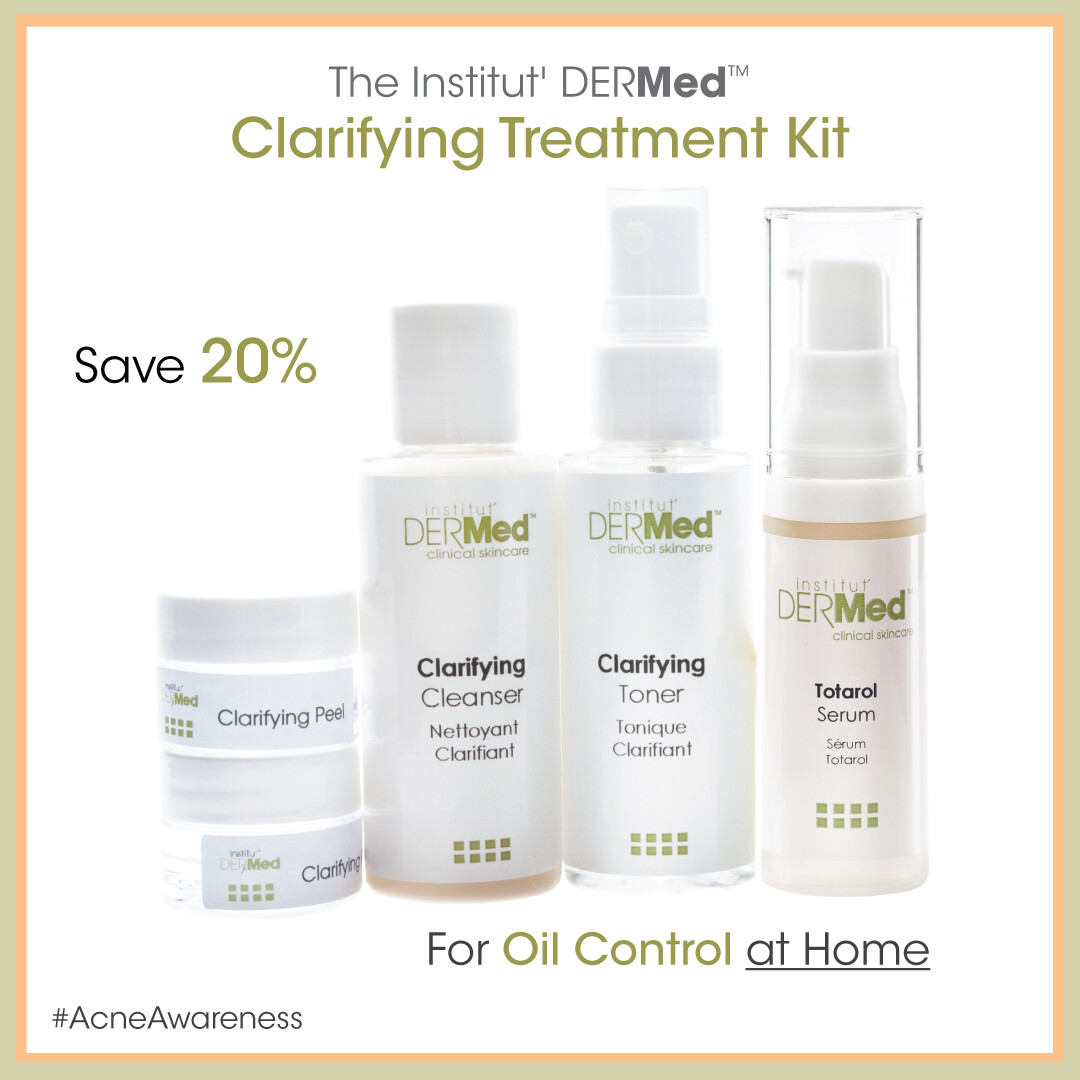 Oily Acne Treatment Kit
SKU 21204
June is Acne Awareness Month. Get started with Oil Control. Save with the Set!
Product Details
June is Acne Awareness Month. Receive 20% Off a Clarifying Treatment Kit!
We recommend our clients with oily acne prone skin get started on the road to prevention and skin protection with the Clarifying Treatment Kit! It contains 5 essential facial care products
(3 full size, 2 samples) designed to help you maintain a clean, clear and comfortable complexion.
Save this product for later